HSBN Palm Beach vs. Treasure Coast Senior All-Star Game Rosters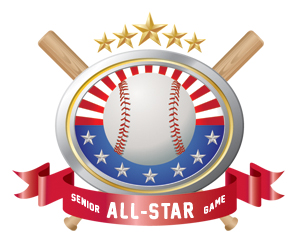 HSBN Palm Beach vs. Treasure Coast Senior All-Star Game & Awards Event, presented by Alpha Prime
When: Saturday, June 8th, 2PM: @ Palm Beach Gardens
Admission: $10 - No passes will be accepted for this event.
Players, Congratulations! If your name is on the list below, you have made the 2019 HSBN Palm Beach vs. Treasure Coast Senior All-Star Game & Awards Event, presented by Alpha Prime!
You MUST RSVP to let us know you will be participating in the game by Tuesday, April 30th at 3PM.
If you do not RSVP, we will replace your spot with a player from the alternate list.
One mandatory practice will be held Thursday, June 6th, at Palm Beach Gardens, where players will receive their jerseys, meet with their fellow all-stars and coaches, and have a photo shoot in their all-star uniform. Practice times will be 5PM for the Treasure Coast team, and 5:45PM for the Palm Beach team. Players for Treasure Coast team will wear white pants, and their team hat for practice. Palm Beach players will wear gray pants and their team hat.
Click here to RSVP now!
Palm Beach

| | | |
| --- | --- | --- |
| MGR | Carm Mazza | AHD |
| P | Zac Dodson | WB |
| P | Tyler Judge | BEN |
| P | Zach Morgan | JCS |
| P | Lance Dragos | OH |
| P | Mark Link | SEM |
| P | Ethan Kramer | WELL |
| 1B | Van Kimmey | BCS |
| 2B | Nick Saylor | WB |
| 2B | Kenny Gomez | BER |
| 2B | Drew Beno | OA |
| 2B | Sebastian Rodriguez | BCS |
| 2B | Dom Galluzzo | JCS |
| SS | Brooks Lamb | OH |
| SS | Taylor Clapp | PV |
| SS | Jorel Ortega | SR |
| SS | Pablo Ruiz | FH |
| SS | Jack Gallagher | SUN |
| 3B | David Gonzalez | GC |
| 3B | Patrick Mercadante | TCS |
| 3B | Quinten Romo | RPB |
| 3B | Braden Forchic | SJPII |
| 3B | Carmine Lane | AHD |
| 3B | Bryan Valdes | FH |
| C | Chris Satcher | PBG |
| C | David Hill | WB |
| C | Sammy Pirozzi | SR |
| C | Jack Hay | SJNII |
| OF | Orlando Sanchez | CN |
| OF | Mike Hopta | SR |
| OF | Noah Noonan | JCS |
| OF/P | Matt Lambertson | SUN |
| OF | Logan Poe | SEM |
Treasure Coast

| | | |
| --- | --- | --- |
| MGR | Brett Hawkins | MC |
| P | Warren Lindsey | CEN |
| P | Tibur Rivero | MC |
| P | Dillon Moran | JEN |
| P | Brandon O'Brian | JC |
| P | Daniel DeLaney | PSL |
| P | Hunter Patteson | VB |
| P | Tommy O'Sullivan | JC |
| P | Eric Calderon | OK |
| 1B | Sam Mickels | SF |
| 1B | Michael Larocca | JC |
| 2B | Tim Kudlinski | SF |
| 2B | Jorge Gomez | CEN |
| 2B | Jaiden Salerno | TC |
| SS | Marcus Mastellone | SF |
| SS | Anthony Martens | TC |
| SS | Kyle Abbott | JEN |
| 3B | Eric Gonzalez | PSL |
| C | Ryan Shea | LP |
| C | Omar Guerrero | PSL |
| OF | Ziggy Thomas | PSL |
| OF | Ricky Boyce | SF |
| OF | Brannon Mondragon | MC |
| OF | Raynel Ortiz | TC |
| OF | Devin Tedders | OK |