Park Vista Stunned By Plant Comeback In 7A State Semis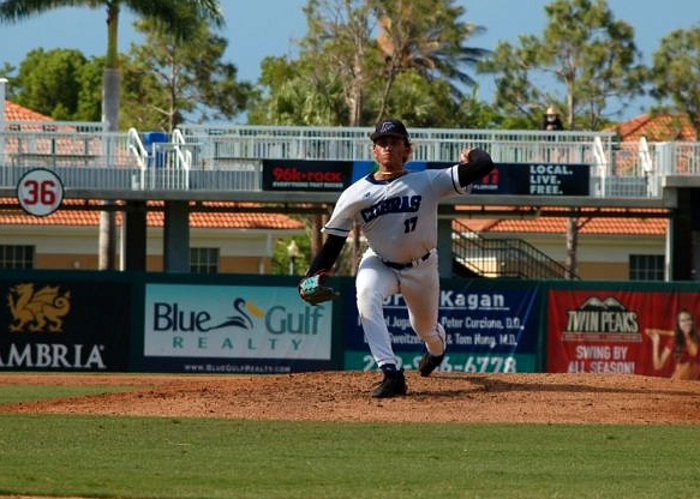 It took a while to reach the deciding seventh frame of Tuesday's FHSAA Class 7A State Semifinal between the Park Vista Cobras (21-4-1) and Plant Panthers (21-7).
A lightning delay stopped play in the sixth inning, halting a Park Vista rally that could have used an extra run or two to close things out once the game resumed a half hour later. Left-hander Ethan Mattison tried to stay warm through the delay after keeping his pitch count low all day against Plant. But, confident warm-up tosses turned into three consecutive singles, and the Cobras' 4-2 lead quickly turned into a 5-4 loss.
"We've been grinding all year and we continue to grind," Panthers manager Dennis Braun said. "We got that rain delay and we talked about sitting there for 30 minutes and mope about the errors we just made down 4-2, or we could visualize and get ourselves motivated to do something great. So, I guess they decided to do something great."
Despite the outcome, Park Vista manager Larry Grenstein's decision to bring Mattison back in made a lot of sense in the moment and it's one he isn't going to second guess. Mattison gave up just two runs (one earned) on three hits and no walks through 6 1/3 innings and his pitch count was still at 80 with three outs to go.
Four singles, including a game-tying base hit into right-center for Plant starter Robert Satin (Florida), proved costly, though. Michael Malone came in for Mattison and hit a batter to put the go-ahead run across the plate.
"I was struggling at the plate to begin with," Satin said. "I was just thinking I'm selling out for the fastball first pitch and he gave it to me. I just put it in the perfect spot, you know?"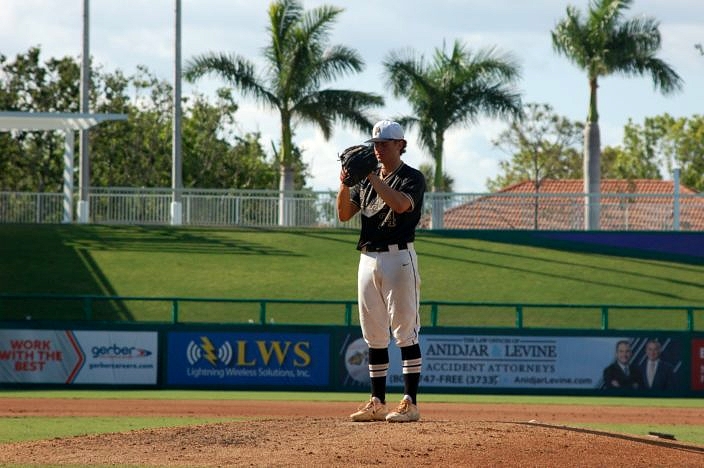 Park Vista is no stranger to ill-timed lightning delays in the playoffs. In 2015, Austin Smith's struggled after a delayed start to the game because of weather, and Fisher Jameson's 2021 regional semifinal start was cut short as well. The conversation between Greenstein and Mattison was short this year, though.
"(Coach Greenstein) came over to ask me and I said this is my game," Mattison said. "I'd thrown two complete games in my last outing and throwing down in the bullpen felt really good. Nothing hurt, nothing was sore, nothing was tight. I got out there and felt great, and they just started hitting the ball… It's baseball. You live and you learn. We'll definitely be back next year."
The Cobras are losing a dozen seniors, including the last of the Lashleys to make their way through the program — Matthew and Jason, both of whom will play college ball at Indian River. Fortunately, Mattison and leadoff hitter Joseph Calise will be back in 2024 to lead the other returning players and newcomers back to the final four.
There's no doubt that experience plays a big role in a team's success at states, and Braun's group still remembers falling short in the semifinals a year ago to Palm Beach Gardens. Perhaps that's what willed this comeback from his team.
"We brought a lot of guys back that were here last year," Braun said. "I think that helped us. We talked about that, not just coming down here and being happy to be here. We knew we were going to be tough."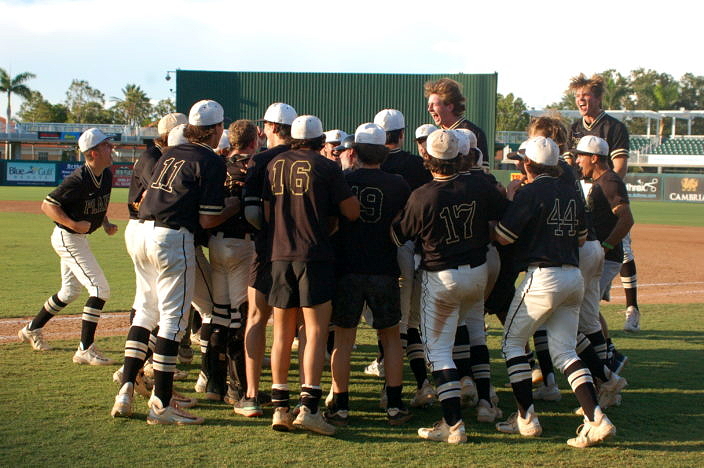 Satin was excellent on the mound for most of the afternoon. He finished the day as soon as the lightning hit. Park Vista got to him for four runs (three earned) on five hits and two walks. Garrett Hill got the last out of the sixth with just four pitches once play resumed, and Mitchell Doane closed things out in the seventh.
Plant hasn't made back-to-back trips to the final four since the late 1980s (87-88), so Braun isn't taking this run for granted. He knows that the reigning national champions (Stoneman Douglas) are up next and chasing the third perfect season in state history.
"There's a little bit of a giant out there," Braun said. "We've talked about that. But like with Doane, you throw the ball over the plate and you square up the baseball and good things are going to happen. We've done those things most of the year, so if we continue to do that we'll be okay."