2A-14 Playoff Preview: Trinity Looking To Keep Dominating
The Trinity Christian Warriors are looking for yet another district title in 2A-14, but the rest of the division is hoping to play spoiler.
Jupiter Christian might be the only club with a shot at an at-large bid, so most of these teams are playing to keep their seasons alive at this point.
Let's take a look at each team's prospects.
2A-14 District Playoff Schedule
Location: Santaluces Community High
Quarterfinals – Monday (5/1)
No. 3 Boca Raton Christian vs. No. 6 Berean Christian @ 4:00 p.m.
No. 4  Atlantic Christian vs. No. 5 Lake Worth Christian @ 6:30 p.m.
Semifinals – Tuesday (5/2)
No. 1 Trinity Christian Academy vs. Winner (Atlantic Christian-Lake Worth Christian) @ 6:30 p.m.
No. 2 Jupiter Christian vs. Winner (Boca Raton Christian-Berean Christian) @ 6:30 p.m.
Finals – Thursday (5/4)
Winner (Semifinal 1) vs. Winner (Semifinal 2) @ 6:30 p.m.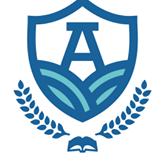 Atlantic Christian – Team Page
The Sharks finished the 2023 regular season one game above .500 and are the No. 4 seed in 2A-14.
Two convincing regular-season losses to quarterfinal opponent Lake Worth Christian might hint at an early exit for Atlantic Christian, but the third time could be the charm for the Sharks against the Defenders.
Atlantic Christian was outscored 25-8 in those matchups, so it will take a little more on both sides of the ball to advance.

Berean Christian – Team Page
The Bulldogs only managed a handful of wins this year and come into the district tournament as the No. 6 seed.
This is a young group that's still maturing on the baseball field, but there are plenty of promising young stars on the roster with a bright future ahead. Freshman John Herring has 15 hits and five doubles to lead the team offensively, and freshman Elijah Brown has struck out 39 batters through 25.1 innings on the mound.
Berean Christian is looking to avenge a regular-season loss to Boca Raton Christian in the quarterfinals. If they can pull off the upset, it will be the program's first playoff win since manager Patrick Moore took over and 2019.

Boca Raton Christian – Team Page
The Blazers took care of business against a favorable schedule this season and have the No. 3 seed to show for it.
Nathaneal Walters and Brady Wall are competing with each other for the most hits on the team with 24 and 23, respectively. Most of the team is hitting above .300, and RBIs come from up and down the order. Pitching-wise, Wall has been the main man for the Blazers with 31 innings under his belt. He's struck out 48 and maintained a 2.94 ERA over that time.
A 12-2 win over Berean Christian in the regular season seems repeatable for Boca Raton Christian, but it's beating Jupiter Christian in the semifinals that might prove difficult.

Jupiter Christian  – Team Page
The Eagles played an extremely tough schedule in 2023 and a losing record isn't hurting too much as Jupiter Christian enjoys a bye in the quarterfinals as the No. 2 seed in 2A-14.
Gabriel Reave leads the team with 18 hits and a .383 batting average. Noah Feyereisen is also hitting a .300-plus clip and could pass 20 hits during the playoffs. Ethan Bonocore has provided the pop for the team with two homers and 12 RBIs. On the mound, the trio of Liam Heady, Sammy Martorella and Liam Schultz have each pitched around 25 innings. Martorella's 2.84 ERA leads the group, and Schultz's 23 strikeouts are a team high as well.
Jupiter Christian doesn't have any regular-season matchups against Berean or Boca Raton Christian to look back on, but the Eagles are looking to avenge a pair of close losses to top-seeded Trinity Christian in the district final. A second-place finish might still be enough to get into regionals, though.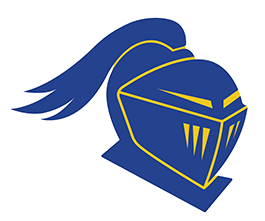 Lake Worth Christian – Team Page
The Crusaders must avenge a regular-season loss to Boca Raton Christian in the quarterfinals if they want their season to continue.
John Arencibia is leading the offense with 16 hits, 21 RBIs, two home runs and a .381 batting average. Connor Kerce has been the team's workhorse, hurling 34.2 innings over the seasons and striking out 46 with a 2.83 ERA.
Lake Worth Christian has managed to advance to the district semifinal or finals each of the past two years, but Trinity Christian has ended the Crusaders' season each time. Maybe this is the year Lake Worth pulls off the upset and gets over the hump?

Trinity Christian  – Team Page
The Warriors have won their district every year since 2015 except for 2021 (and the 2020 COVID-shortened season). They are once again the top seed in 2A-14 and the favorites to advance to regionals from the district.
Marcos Meuses' 21 hits lead the way and Erick Soto is close behind with 20 base knocks. Jan Oquendo and Yardielo O'Neil are likely to cross the 20-hit threshold during the playoffs. Both are at 19 apiece heading into the postseason. Oquendo is also the team's power bat with 21 RBIs and four home runs, while O'Neil is a speedster with 16 stolen bags on the year.
Pitching is a major strength for Trinity. Ricky Gonzalez has a 0.95 ERA and 47 strikeouts through 36.2 innings, and Dmitri Dijkhuzen and Daniel Cabrera have combined for a 2.10 ERA and 28 strikeouts in 50 innings of work.
Another district championship seems likely for Trinity Christian, but there's never a guarantee that a top seed gets the job done.