2A-13 Playoff Preview: John Carroll Looking For Another Title
John Carroll is in a district loaded with teams from the Space Coast region, but the Rams are still the favorites to win it all and advance to regionals.
It's unlikely that another program from this district will advance to regionals, due to the state playoff ranking system.
Let's take a look at each team's prospects.
2A-13 District Playoff Schedule
Location: Lawnwood Complex in Fort Pierce
Quarterfinals – Monday (5/1)
No. 4  Brevard HEAT vs. No. 5 St. Edward's @ 6:00 p.m.
Semifinals – Tuesday (5/2)
No. 1 John Carroll Catholic vs. Winner (Brevard-St. Edward's) @ 6:00 p.m.
No. 2 Master's Academy vs. No. 3 Merritt Island Christian @ 6:00 p.m.
Finals – Thursday (5/4)
Winner (Semifinal 1) vs. Winner (Master's Academy-Merritt Island Christian) @ 6:00 p.m.

Brevard HEAT – Team Page
The HEAT won 2A-8 a season ago, but moving districts has made things tougher on the Palm Bay club and an 8-12 record is only good enough for the No. 4 seed in 2A-13.
Sophomores Colton Marshall and Jack Merlino are leading the team offensively, but no one is hitting over .300 with more than 20 at-bats. Senior Samuel Rogers has hurled 42 innings and maintained a 2.83 ERA while striking out 48 batters.
Brevard already beat St. Edward's, 10-0, during the regular season, so advancing to the semifinals shouldn't be too difficult. Beating John Carroll is a completely different story, though.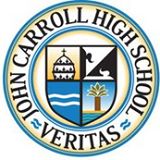 John Carroll – Team Page
The Rams are at the top of the district after finishing with a 15-10 record against one of the tougher schedules in the state.
Anthony Ferraro leads the team with 25 hits and a .371 batting average, but Tracen Cameron (FIU) is right behind him with 25 base knocks and a .362 average. Cameron's younger brother, Taggert, is also having a nice season. Both brothers are two-way players that have a knack for striking batters out. Tracen has 51 punchouts on the year and Taggert has 40.
John Carroll has plenty of signature wins this year. The Rams are one of two clubs to beat Benjamin this year, and a victory over American Heritage Delray is equally as impressive. It would be surprising to see this team fall before the regional tournament.

Master's Academy – Team Page
The Patriots are sitting at .500 heading into the postseason and will serve as the No. 2 seed in the 2A-13 district playoffs.
Christian Snow is having a monster year, batting .515 with 35 hits to his name. Three other players — Nate Downey, CJ Eiswerth and Mihir Manerikar — could hit the 30-hit mark with a strong playoff performance. Downey leads the team in RBIs with 29, and Maneriakar is a two-way star that's on the mound often for Master's Academy. He has 68 punchouts through 42 innings and has allowed just six runs (1.00 ERA).
We already know that Master's can beat the bottom two seeds in the district, but the semifinal matchup is against Merritt Island Christian. The Patriots haven't had a chance to face the Cougars yet, so anything could happen between two closely ranked clubs.

Merritt Island Christian – Team Page
The Cougars started the season off hot winning seven of the first eight games on the schedule, but April wasn't as kind to the boys from Merritt Island Christian. Still, a 10-6 finish is well above .500 and good for the No. 3 seed in the district.
Freshman Bode Handwork leads the team with 20 hits, and sophomore Brayden Murphy is the RBI leader with 20 runs driven in. On the mound, it's freshman Jayvon Morris leading the way with 51 strikeouts through 39.1 innings.
Merritt Island has performed well against a favorable schedule this season, but the level of competition will only improve as the playoffs continue. Let's see how far this team can go.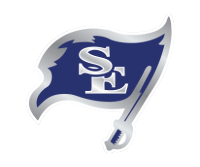 St. Edward's – Team Page
The Pirates have picked up just one win this season, which means they are the No. 5 seed in 2A-13.
A regular-season loss to the Brevard HEAT was convincing, so it would be surprising to see St. Edward's turn things around so dramatically. It's been over a month since that matchup, though, so maybe enough has changed to make it more competitive in the quarterfinals.