6A-13 Playoff Preview: County Top-10s Could Clash
The Dwyer Panthers and West Boca Bulls have been mainstays in the HSBN Palm Beach County Power Rankings all season long, but only one team can come out on top of 6A-13.
Fortunately, both teams have a good chance to make the regional tournament, and there's even a third team that could squeak in if it wins enough games.
Let's take a look at each team's prospects.
6A-13 District Playoff Schedule
Location: Highest seed hosts
Quarterfinals – Monday (5/1)
No. 3 Martin County vs. No. 6 Atlantic @ 6:30 p.m.
No. 4  Deerfield Beach vs. No. 5 Seminole Ridge @ 6:30 p.m.
Semifinals – Tuesday (5/2)
No. 1 Dwyer vs. Winner (Deerfield Beach-Seminole Ridge) @ 6:30 p.m.
No. 2 West Boca vs. Winner (Martin County-Atlantic) @ 6:30 p.m.
Finals – Thursday (5/4)
Winner (Semifinal 1) vs. Winner (Semifinal 2) @ 6:30 p.m.

Atlantic – Team Page
The Eagles have had a tough season all around and it's led to Atlantic being the No. 6 seed in the district playoff. Beating Martin County won't be an easy task, but Atlantic should know what to expect after suffering a 7-3 regular season loss to them in March.
Myles Wanamaker has done a little of everything for the team. He's leading the Eagles with a 3.76 ERA through 31.2 innings pitched and has a team-high 18 hits and .409 batting average.
Taking down Martin County would be a massive accomplishment for this group, but it won't be easy by any means.

Deerfield Beach – Team Page
The Bucks have taken a big step forward in Year 2 under manager Drew Phillips, and a district quarterfinal win would be the perfect piece of proof after coming up a few runs short a year ago.
Deerfield Beach might be the higher seed, but beating Seminole Ridge won't be easy. Lorenzo Feliciano and Daniel Wasserman have combined for 86 strikeouts over 60 innings, but the offense doesn't always provide enough run support to take home a win. Christian Brennan leads the team at the plate with 17 hits and a .425 batting average, but a few more bats will need to step up to get the job done.
Being the lone Broward County in a split district means that Deerfield Beach is heading into the district tournament blind. The good news is that the Bucks will get to play at home in the first round, which could help a ton.

Dwyer – Team Page
The Panthers could very well be the best team in Palm Beach County. Although it sits at No. 3 on the county power rankings, Dwyer has a 2-0-1 record against No 1. Benjamin and No. 2 Park Vista.
The seniors on this roster are looking for a third-straight district title and have a state Final Four on their minds. Center fielder Matt Davis and catcher Corey Goldstick each have 25 or more hits on the year, and Kris Blanks has the clutch gene every team needs to finish off close games. Bryce Jackson and Dawson Thrush lock down the left side of the infield, and the duo of Ben Lubeck and Nick Rovitti give the Panthers a couple of strong starting options.
This team expects to go far and plays with incredible emotion every night out. A blowout loss to Doral Academy in the regional final a year ago still lingers in most of the players' heads, but getting through the district tournament comes first.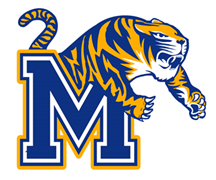 Martin County – Team Page
The Tigers are the third team in the district that could reach the regional tournament, but it will take a strong run to qualify for an at-large bid. That means beating Atlantic is a must and that taking down West Boca could punch the ticket.
The pitching staff has been elite all year for Martin County. Cody Bennin, Nick Robert and Aidan McGlucken all have sub-1.70 ERAs and have combined for 115 strikeouts over 82 innings. There's also some pop at the plate from this team, too. The Tigers have hit nine home runs as a team.
The top of this district is very tough to beat, but Martin County might have the best shot of everyone to pull off the upset.

Seminole Ridge – Team Page
The Hawks are still finding their footing under first-year head coach Carmine Cioffoletti, but Seminole Ridge has played better than its record suggests. Five one-run losses have made the difference between a winning and losing season, but a win over district leader Dwyer stands out heading into the playoffs.
Chase Grube has maintained a 1.95 ERA and struck out 75 through 43.0 innings, so he should give the Hawks a chance to win at least one game. At least four players have 20 hits, so the offense should come from somewhere. Perhaps it will be Wayne Kullman, who has four home runs on the year.
Knocking off Deerfield Beach in the quarterfinals would set up a rematch with Dwyer in the semifinals. It happened once before, so why can't the Hawks beat the Panthers again?


West Boca – Team Page
The Bulls won nine of their first 10 games of the year but have since seen losses more regularly in the second half of the season. An extremely tough schedule is partially to blame, but West Boca needs to find some of the magic it had in the first few weeks of the season to take down Dwyer.
Manager Jerry Albert has tons of starting pitching at his disposal. Corey Kling leads the team with a 0.78 ERA and 68 strikeouts through 44.2 innings. Chris Owens (4.00 ERA, 39 K) and James Litman (2.22 ERA, 43 K) are also 35-inning guys with decent numbers.
West Boca is hoping to give Dwyer some trouble after moving from Class 7A to 6A, but a regional appearance seems probably regardless of how the district tournament plays out.