Santaluces Rolls To Victory Over John I. Leonard
Box Score
A glance at the final score does not tell the true story of Santaluces' big win over John I. Leonard on Tuesday night. A look inside the results of that 10-0 decision reveals how the Chiefs seized control late in a scoreless contest, in what could be a turning point in their season.
Behind a great start from sophomore Brendan O'Hara and an offense that caught fire in the fifth inning, Santaluces (7-11) ended a three-game skid with a complete team victory.
"We've been struggling lately at the small things. Not getting ahead on the mound. Not having good at bats, especially with two strikes. Not playing good defense on routine plays. Not executing small-ball when asked. Basically, not competing," Santaluces Manager Nick Franco said. "Tonight was no different, for three-and-a-half innings. Then we scratched a run across in the fourth and it was a huge relief for our team. It relaxed us and then we started putting the ball in play better, and ultimately played the way we envisioned how we should play. Hopefully it's a stepping stone for better Chief Baseball down the stretch."
After securing the deciding run when Samir Hurtado scored on an RBI double from Branden Thompson in the fourth, the Chiefs pulled away to victory with five runs in the fifth and another four in the sixth inning that ended things via the mercy rule.
Brendan O'Hara led the way on the mound for the Chiefs to earn the victory. The right-hander scattered two hits and two walks and also hit two batters, but still managed to hold Leonard off the scoreboard before turning things over to reliever Taj Stark in the fifth. O'Hara recorded three strikeouts and improved to 2-1 on the year.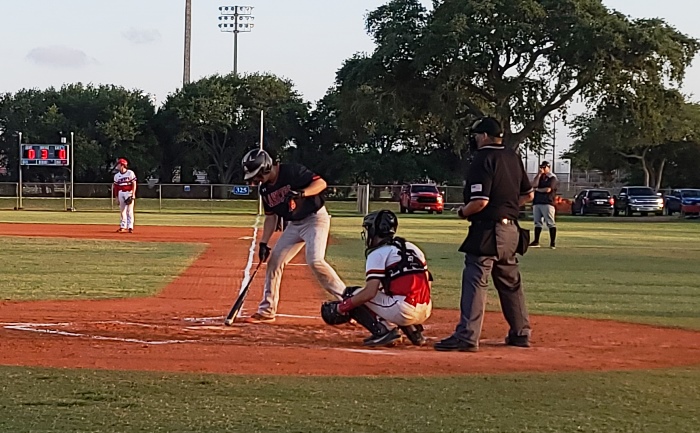 "We got a strong pitching performance by sophomore Brendan O'Hara, who really made big pitches in a close game early," Franco said. "He really competed and gave us a chance, so I'm super proud of his performance."
The Lancers (5-7) turned a corner of their own Tuesday night. This young group has already far surpassed expectations, and the process has been more important than the wins and losses anyhow. That being said, the team has already won more games than any season in some time.
"Tough one tonight. Kudos to Coach Franco and his squad," Leonard Manager Casey Beck said. "We are a team that started three freshmen in the outfield and played three others that have never ever played baseball until this past September. To play as hard as we have this season, to have a true lefty ace and youth that want to learn, and to already have the most wins since 2016, I am very happy and excited with where John I. Leonard baseball is heading. I love these kids and I love the progress we have made up to this point."
The Lancers stepped up in a big moments early on to stay in the action and compete. After Jerome Mitchell and Keaton Kangas both walked and worked their way into scoring position in the bottom of the first, Leonard starter Nick Hamm responded by striking out the next three batters to strand both base runners.
The Chiefs loaded up the bases in the fifth to get things going, where both Thompson and Brayden Steves earned tough RBI after being hit by pitches. Connor Ballew then broke things wide open with a two-RBI double that made it a 6-0 advantage. Ballew was just getting started, as he finished the night going 3-for-3 with two doubles and five RBI.