#3 Martin County Falls 12-4 to #7 Palm Beach Gardens
Box Score
The Palm Beach Gardens Gators have been heating up lately, and Tuesday night they scored a signature victory with a 12-4 decision over the Martin County Tigers. Blake Matthews and Bradley Hart both had three RBI each to lead the big offensive onslaught, as the Gators scored in almost every inning and nearly every starter reached base.
"It was a solid win against a really good team," Palm Beach Gardens Manager Matt Judkins said. "The bats came alive and we did a great job of situational hitting. We knew our lineup would be the strong point of our club this year and it's really coming along right now. Our pitchers and defense have put us in favorable situations to win ball games. I'm really proud of our guys and hope to continue playing good baseball down the stretch."
The #7 Gators (11-6) have won five of their past six games, with wins over some of Palm Beach County's top teams in the Jupiter Warriors, Palm Beach Central Broncos and American Heritage-Delray Stallions. Tuesday's victory over Palm Beach's #3 ranked team is just the latest, but perhaps the biggest win of the season thus far.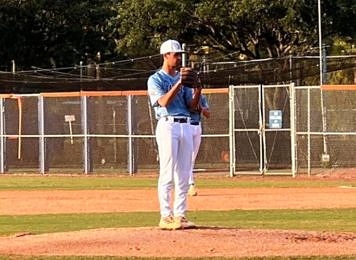 The Tigers (14-5) did not make it easy, battling back from an early hole to even things back up at 4-4 following a three-run top of the fourth. But a solo home run off the bat of AJ Hunerberg in the bottom of the fourth put Gardens back in front for good, as the Gators piled up four more runs in the fifth and three more in the sixth to pull away to victory.
Gardens racked up 12 hits total, as everyone got in on the action. Senior Jayden Hylton led all hitters by going 3-for-4 with a double, a stolen base, an RBI and four runs, while Josh Hogue went 2-for-4 with a double, a home run and three runs and Billy Reid was 2-for-4 with a run.
Senior Brady Nash led the way for the Tigers, going 2-for-4 with a pair of doubles and an RBI. Anthony Trigillo went 2-for-3 and Tyler Murphy was 1-for-3 with an RBI and a run.