Park Vista Leads Early, Falls To Douglas In 7A Regional Semifinal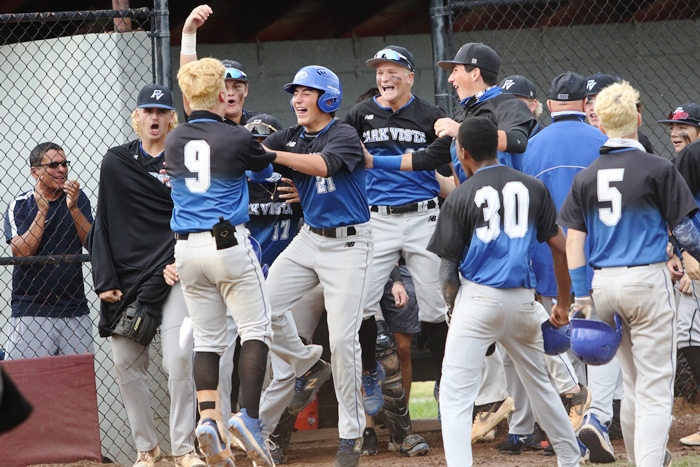 There are certain games during a playoff season that define championship teams. Very rarely do teams, no matter how talented they are, cruise through the playoffs. On Thursday afternoon, the #2 team in the HSBN Florida Power Rankings, the Douglas Eagles, had that gut check game.
Facing perennial Palm Beach power Park Vista, the Eagles took the Cobras best punch, then delivered a knock out blow of their own in a 5-3 win in the 7A regional semifinal played at Douglas.
"There is just something about this group of guys," said Douglas Manager Todd Fitz-Gerald. "They are special. They all play the game together, and for each other. It is like no group of guys I have ever been around. They just really are special."
While the outcome ended up in Douglas' favor, it was Park Vista who showed early on that they also have a championship pedigree. The game started with three scoreless innings of two aces trading blows. The Eagles Christian Rodriguez and Cobras' Fisher Jameson exchanged zeroes in three innings that took 30 minutes to complete.
As the top of the fourth got under way, however, the game was halted by a lightning delay. When the game resumed an hour later, both pitchers went back out to the mound and picked up where they left off. The game remained scoreless into the fifth.
That is when Park Vista staked their claim to advancing to the regional finals with a three run inning. After two walks, Jacob Hurley launched a three-run home run, sending the visiting team dugout and fans into a frenzy, and stunning the home Eagles.
"When we hit that home run, you have to think we were in a good position," said Park Vista Manager Larry Greenstein. "But when you are playing a team like these guys, you can't take your foot off the pedal. All they need is a little opening and they are right back in the game."
In their half of the fifth, Christian Arroyo gave Douglas some hope by hitting a solo home run of his own, and cutting the lead to 3-1.
"I though Christian's home run was the key to the game," said Fitz-Gerald. "We are usually pretty good the second time through the order, once we have seen a guy, and that home run was the point where I felt we really starting having good at-bats and making adjustments."
Still, the Eagles were down heading to the sixth. The inning started with a controversial play when a ground ball hit to third was thrown wide, and pulled the Cobras first baseman off the bag. After a flyout, Roman Anthony hit what appeared to be a ball headed for the gap in left-center, but the Cobras left-fielder Peyton Samuels sprinted over and made a diving catch.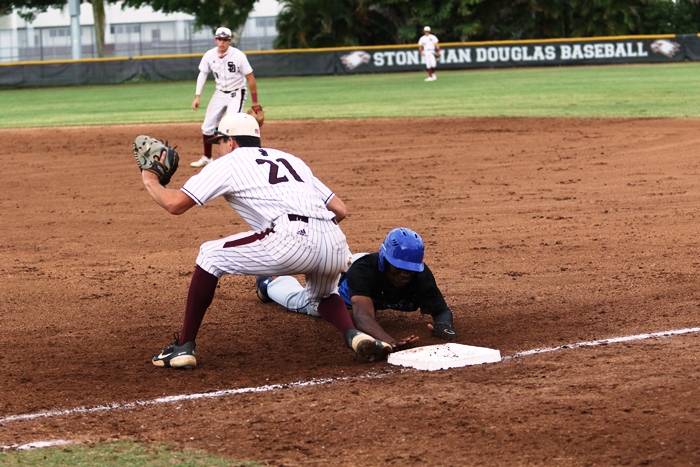 The catch would have deflated most teams, but the eagles reached deep into their bag of tricks, and after an error put runners on first and second, Santiago Ordonez and Jake Clemente came up with the two at-bats of the year for the Eagles.
Santiago hit abase hit to left, and Clemente then tied the game with a two-run single up the middle. In both cases, the Douglas hitters did not try to do too much.
"We are all about doing what we are supposed to do at the plate and getting to the next guy in the lineup," said Clemente. "Santi had a great at-bat, and I went up there just thinking about getting a pitch I could hit somewhere for a base hit."
The Eagles scored the go ahead and insurance runs when Arroyo was hit by a pitch with the bases loaded, and Clemente then scored on a passed ball.
"We just knew we had to find a way to get it done," said Santiago. "We are a tight team, and we all pull for each other, and none of us wanted our season to end today."
After taking the lead, Douglas went to Sam Beir to close out the regional semifinal win. After walking Samuels to start the inning, Beir got a double play, and a line out to end the game.
Even in the loss, Greenstein understood that sometimes these games happen in baseball.
"We had some plays late that the ball just didn't bounce our way," said Greenstein. "That's baseball. Especially with these two teams. We have been here before with them, and sometimes we have gotten them. Today, they got us."
Even with the loss, Greenstein was proud with how far his team had come.
"We had a young team coming in after losing a lot of seniors last year," said Greenstein. "Nobody expected us to be here. We had a heck of a season, and I told these guys that I am proud of them. Baseball can be intense sometimes, but when we walk off the field, there are a lot more important challenges that these guys will face in life."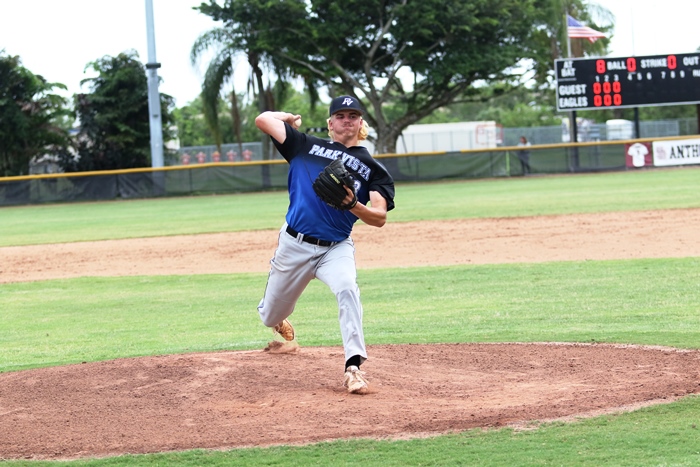 As for Douglas, they now have a rematch set with one of the two teams that defeated them this season, Palm Beach Gardens, and it was clear after the game that the eagles had revenge on their minds.
"Oh yes," said Santiago, when asked about wanting to get back at Gardens. "We didn't play our best game against them the first time around, and we definitely want to show them that we are a better team than the one they beat early in the year."
Fitz-Gerald echoed that sentiment, while also understanding revenge will not be easy.
"They know we didn't have our best game in this first meeting, but that doesn't mean anything in the rematch," said Fitz-Gerald. "They are a great team that is very well coached by Joe (Russo), and they are fighting to get to the same place we are. The first game doesn't matter much come Saturday, cause both teams know that the winner goes to states, and I think our guys will be ready and will rise to the challenge as they have all season."
Game time for Saturday's regional final will be 7PM at Douglas.