John Carroll Falls To Westminster 3-0 In 3A Semifinal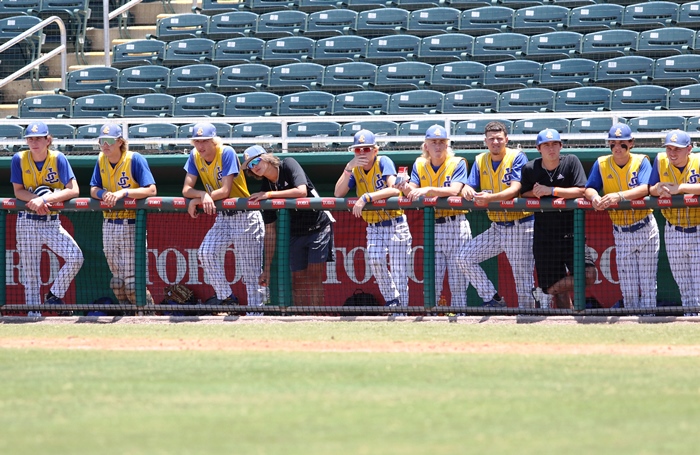 Photo Gallery
Make no mistake about it. The 2021 Westminster Christian Warriors came up to the state Final Four in Fort Myers with a goal. The current version of the Warriors not only want to become state champions themselves, but also have a chance to break a tie with Key West and put the school at the top of the all-time state title list, with 12.
On Monday afternoon, the Warriors looked like a team on a mission. Led by ace Joel Piniero's complete game no-hitter, Westminster outlasted John Carroll 3-0 in the 3A semifinal.
"There is not much I can say about Joel that hasn't been said already," said Warriors Manager Emil Castellanos. "He was incredible out there today, pitching in his last high school game ever. He left it all on the field, and to go out with a no-hitter was special."
Westminster was facing a familiar foe in John Carroll. Earlier in the season, the Warriors and Rams locked up in the HSBN / Hofball March Madness Shootout. The teams battled fo seven innings, and a passed ball was all that separated the teams in a 1-0 Warriors win.
Piniero was on the mound in the regular season battle, and the Rams had the tough task of facing him again in the semifinals.
"We knew it was going to be a close game, and their pitcher did a great job of getting ahead and working the outside part of the plate all day," said Rams Manager David Parra. "He established that outer corner early, and then he just stayed there all afternoon. two games against him, 14 innings, no runs, so you just have to tip your hat to him."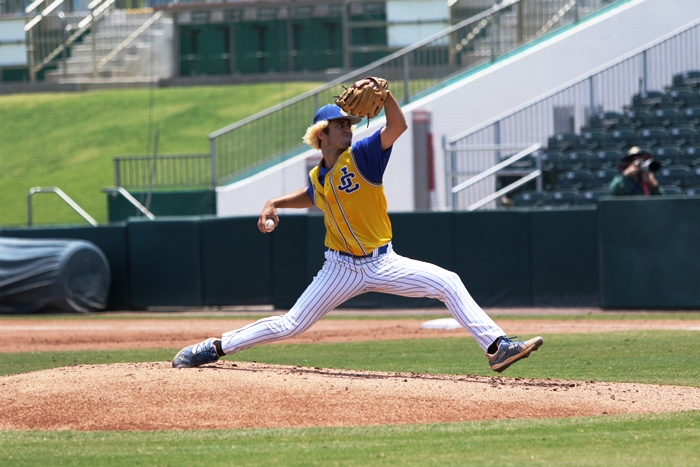 Offensively, Westminster was saddled with the task of facing John Carroll's Braden Calise. The senior matched Piniero pitch for pitch early in the game.
In the third, Westminster got on the board with a two-out, two-RBI single to right field off the bat of Rene Ramirez.
"He was working me off-speed, fastball, mixing it up," said Ramirez. "I was able to foul off a few pitches and then got a pitch I was able to hit to right. It was a great feeling to come through for the team in that situation."
The runs would be the only allowed by Calise until the sixth, when Westminster received an insurance run on a home run to left from catcher Jayden Melendez.
"Man, what a shot in that moment," said Castellanos. "To come through with a big fly like that in a state semifinal game, that was a big moment in the game and for Jayden, who has been a leader for us all year long."
For John Carroll, they had an opportunity in the first inning, but were unable to bring a run across, a moment that, while early, Parra felt set the tone for the game.
"I think if we push that run across there in the first, maybe we see a different outcome in the game. They did a good job of not allowing the run, and were able to score a couple in the third, and that was the difference."
With the win, Westminster moves on to face The First Academy in the championship game Tuesday afternoon at 4PM. And there is little doubt that the team knows what is at stake.
"We had an early morning practice on Saturday, and a bunch of the guys from the first-ever Westminster Christian state championship were there, talking to the kids, telling stories about when they won that first title. It is just something that is so special to be a part of," said Castellanos. "We came up here to win that 12th, and put our school on top of all the others in state titles, and now we are one win away."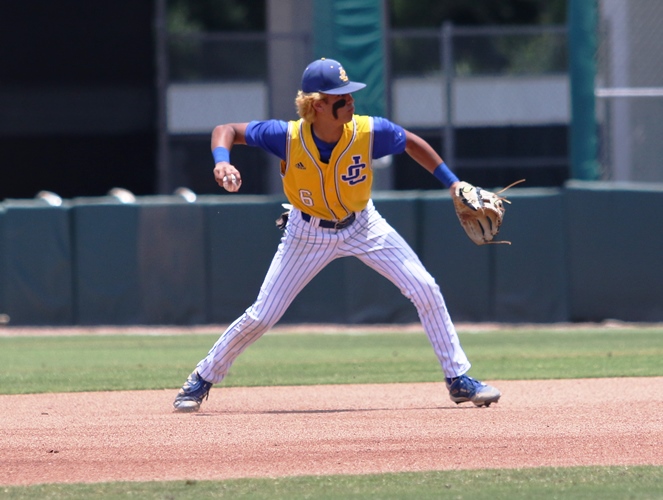 For Melendez, who has watched his older brother come up through the Warriors program, the moment is equally as special.
"We are focused on playing our game and bringing home a title," said Melendez. "We worked all year for this moment, and we are excited to play for a championship tomorrow."
As for the Rams, the loss signals an end of an era of sorts, with both Calise and center-fielder Jay Allen graduating.
"I am just thankful for a school like John Carroll who let me play three sports," said Allen. "Not many schools would allow athletes to do that these days, and the coaches in all the sports were great in letting that happen. This loss today stings, because we thought we were good enough to win it all, but we ran into a good pitcher and a great team."