Trinity Christian Bats Come Alive In Rout Of Chaminade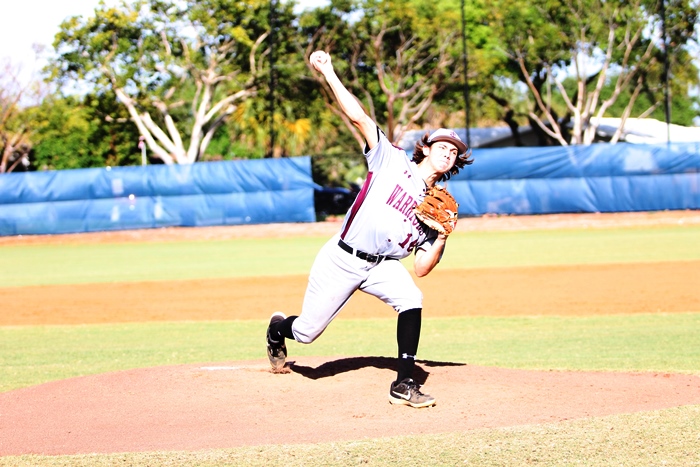 Photo Gallery
It has been a rocky start to the season for Trinity Christian, having had COVID shut down their first two games. In total, COVID has caused two shutdowns already in 2021 for the Warriors.
On Thursday afternoon, however, the team was back out on the field, and they played loose and focused.
Trinity scored six runs in the second inning, and then watched as starting pitcher Paul Arencibia cruised through four innings of shutout ball. The end result was an 11-0 win over Chaminade-Madonna.
"We haven't been able to get into a rhythm much this year," said Warriors Manager Miguel Cuello. "But today, the guys came out with energy, and they swung the bats real well. It all came together for us today."
The game started with a scoreless first, but the Warrior bats came alive in the second. Eduardo Morel led off the inning with a walk, followed by an Angelo Allievi single. An error loaded the bases, and a Jan Oquendo single drove in Morel with the first run of the game.
From there, the flood gates opened. Ariel Antigua hit the first of his two, two-RBI doubles on the day, and Oscar Diaz had a two-run single.
"We came out hot in that second inning," said Antigua. "It was nice to string a bunch of hits together. Once one of us got going, it seemed like the whole team started to hit."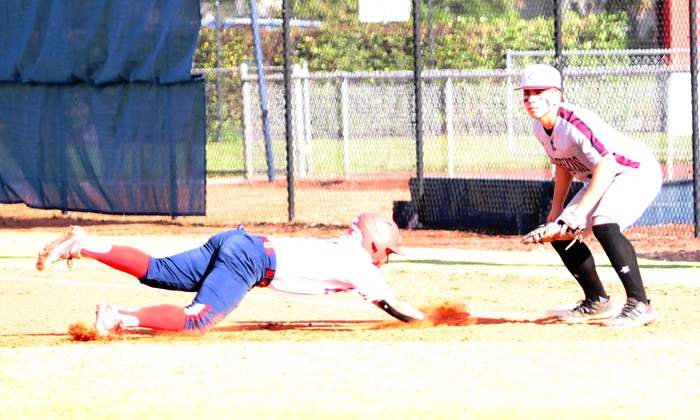 The attention of the game then turned to Arencibia. The senior worked his way nearly flawlessly through the Lions lineup, allowing only one hit and two baserunners in his four innings of work.
"It definitely makes it easier to pitch when your offense scores six runs early," said Arencibia. "The game plan coming in was to pitch to contact and let my defense do the work, and today, that worked out."
The Warriors lost their first two games of the season, but have rebounded to win the last four.
"We played some tough teams early, and combined with the shutdowns, and some of the injuries we have had, it has been difficult to get on a roll," said Cuello. "But today everyone was in sync, and we started to get things going in the right direction."
Antigua pointed to something he felt was more important to the Warriors success Thursday afternoon.
"We were up the whole game. Our energy was up. We were talking and into the game. The focus was there. We play with a lot of energy, and today that helped us build that early lead."
As for where Trinity can go from here, Arencibia did not mix words.
"The goal is to win the rest of our games. I know that sounds crazy, but that is our goal. And if we play like we played today, I think we can do that."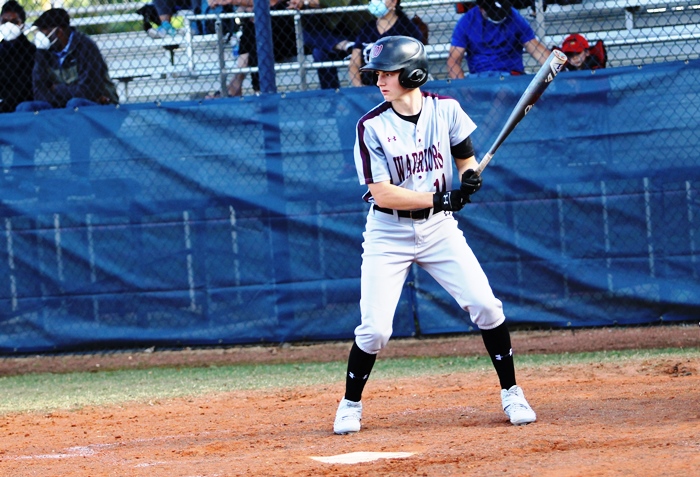 On the other side of the field, Chaminade has also been up and down this year, as most teams have been. But Lions Manager Danny Scott put the emphasis more on his team, rather than the distractions.
"Every team has had to deal with what was a weird and unusual offseason," said Scott. "For us today, that second inning put us in a hole. You can't give teams extra outs by making errors and expect to have a positive outcome."
So what has to change for Chaminade to be successful as the season wears on?
"We have to clean up the defense, and get back to the fundamentals of the game. If we do that, we will play more consistently, and the wins will come."
Trinity's next game will be at Highlands Christian Tuesday evening, while Chaminade will host South Broward on Wednesday afternoon.