Late Game Heroics Lift PB Gardens, St. John Paul To Finals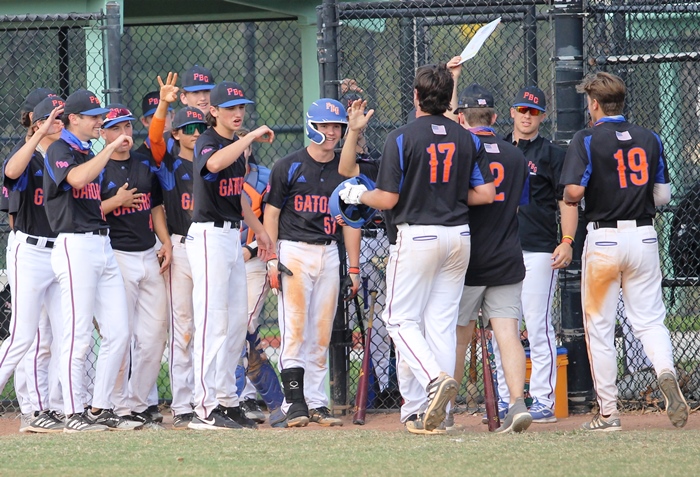 Photo Gallery
Palm Beach Gardens and St. John Paul have been the top two teams in Palm Beach County through the early part of the 2021 season. The #2 Eagles defeated the #1 Gators on Tuesday in pool play of the HSBN / Hofball March Madness Shootout.
After both winning Wednesday, the two teams secured their spot in the championship game, setting up a rematch of earlier this week.
Both teams had to overcome challenges from their opponents, before eventually prevailing. Gardens built an early 5-0 lead, only to see that lead disappear against a gritty Grace Christian team. After falling behind in the middle innings, the Gators rallied for a 9-7 win.
St. John faced a similar fate in the nightcap of the semifinal games. The eagles scored two runs in the first inning against West Boca, before watching the Bulls score three of their own in the third inning. Eventually the Eagles tied the game, and took the lead 4-3.
In the seventh, however, West Boca was able to rally and even the score at four. The Bulls may have taken the lead in the inning if not for a perfect throw from center-fielder Vince Carignan to nab Oxwen Cotto at the plate.
The score remained tied into the bottom of the 8th when designated runner Chase Calloway scored the winning run on a wild pitch.
The win left the Eagles 3-0, and advanced them to the championship game, where they will face PB Gardens.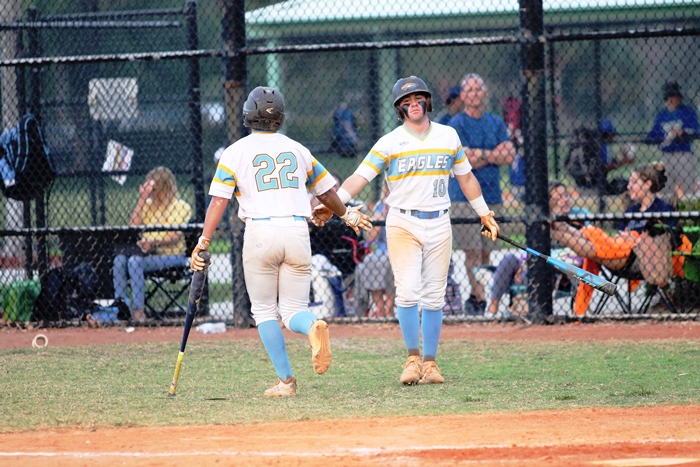 The Gators, after losing to the Eagles Tuesday, had a similar circumstance as St. John on Thursday. Gardens built an early 5-0 lead over Grace Christian, taking advantage of high winds to drive several balls out of the park.
Grace Christian, much like West Boca, fought back, taking the lead on Gardens 7-5, but the top ranked team in Palm Beach responded. After tying the game at seven, the Gators scored two runs in the top of the seventh, and then held on to reach the championship game.
The offense was led by Cade Bush, who had the rare feat of hitting three home runs on the afternoon, and Jayden Hylton, who had two home runs of his own, barely missing out on his own three home run performance when he drove a double to deep right-center late in the game.
St. John Paul will head to the title game on the strength of Ryan Shiflet's 2-for-2 and three walk performance in the semis, coupled with another big game from Kevin Freshcorn, who went 2-for-3, with an RBI and two walks.
The championship game will be today, at 5:30, at Pompano Four Fields.