John Carroll Drops 1-0 Pitchers Duel To Belen Jesuit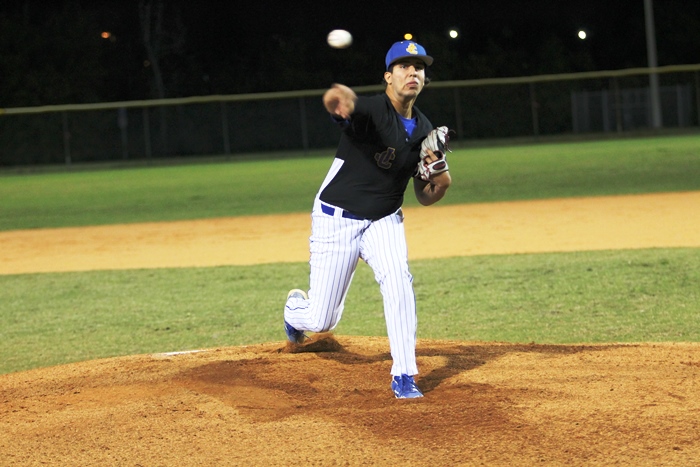 The John Carroll baseball program has been in this situation before. Establishing themselves as one of the most consistent high school programs in South Florida, the Rams have become accustomed to playing big games against big time teams.
On Tuesday night, that meant taking their 5-1 record to the Westminster Academy Tournament powered by Selective Recruiting, where they found the #5 ranked-team in Miami, Belen Jesuit waiting for them. The Rams, ranked #5 as well in the first HSBN Palm Beach rankings on Monday, were up for the challenge.
Neither team scored through the first five innings. The Wolverines were able to push across a run in the sixth, thanks to an Andrew Lamazares double. That RBI double would prove to be the only run of the game, as Belen held off a Rams threat in the bottom of the seventh to hold on to the 1-0 win.
It was Belen's third straight shutout, and second straight 1-0 win in the tournament, after they defeated Westminster Christian 1-0 Monday night.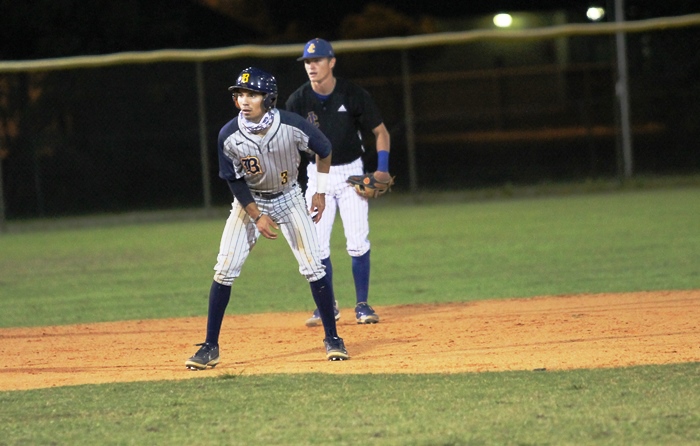 The Wolverines have now knocked off the #4 team in Miami, and #5 team in Palm Beach on consecutive nights.
"Pitching is contagious just like hitting is contagious," said Belen Manager Jerry Albert. "Our pitchers have been lights out the past few games, and every night it seems like we are getting another great performance. Andres was great tonight, and Marco coming in to close the game did a great job. I can't ask for anything more than what our pitchers are doing right now."
Albert was referring to Wolverines starter Andres Bello, who started the game, and went 6.1 innings, striking out seven and walking none.
"When it is my turn to take the ball, I just have to be prepared, and tonight, I felt like I was hitting my spots," said Bello. "We are used to pitching in tight games, so I don't feel any added pressure when it's my turn."
John Carroll received an equally strong performance from their starter Marcos Gamboa. The senior went six innings, and matched bello's seven strikeouts and no walks.
"Marcos was great tonight," said Rams Manager Dave Parra. "We misplayed a ball there in the sixth inning, and then they were able to capitalize, but other than that, this was a great game. Sometimes you come up on the losing end of great games."
For both John Carroll and Belen, the early season has been about getting back on the baseball field, while balancing the challenges that the COVID-19 virus has presented.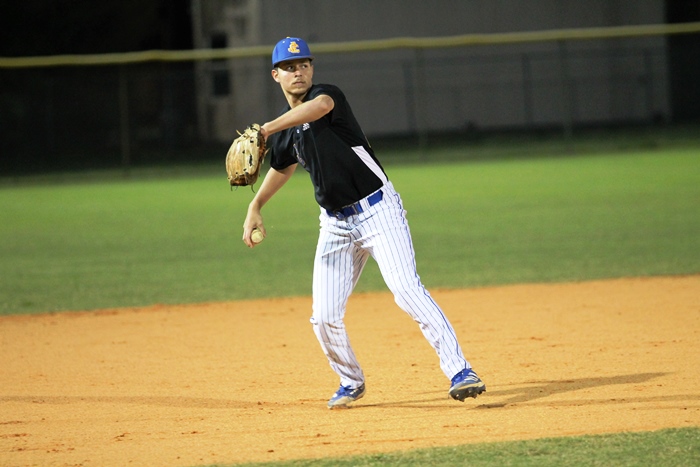 "We are playing every game like it is our last," said Parra. "Because after last year, you never know if any game can be your last. Tonight was another game that we just enjoyed the ability to compete and play. And all these games are getting us ready for the playoffs, where our 3A region is loaded."
Belen is in a similar situation. The Wolverines, like most teams, have been shut down during periods of the year, and were down 10 players coming into this tournament.
"We all know this is a crazy year," said Lamazares. "And we are thankful to be playing. But once we step between the lines, everything else goes away, and we just focus on what we have to do to win the game."
What Lamazares did, was drive in the only run of the game with his double in the sixth.
"Earlier in the game, I missed a few fastballs, so I just geared myself up to hit the fastball in that at-bat. I was able to put a good swing on it, and got the run in that we needed."