Wellington Renews Rivalry With 3-0 Win Over Forest Hill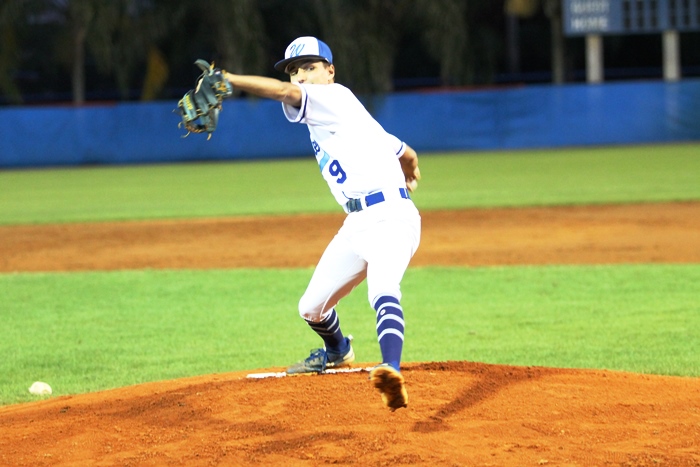 The Wellington Wolverines and Forest Hill Falcons have developed quite the rivalry over the past half dozen years. The two teams have been district rivals, with the Wolverines winning five of the past seven meetings between the two teams.
With district realignment in full swing this past off-season, Wellington and Forest Hill found themselves facing each other as something other than district foes for the first time in years.
The Wolverines used a three run first inning, and a strong pitching performance from Tristan Gassett, to continue their winning ways over the Falcons, with a 3-1 win.
"Scoring those three runs early in the game obviously set the tone for the night," said Wellington Manager Scott Riddle. "When you give Tristan three runs to work with, you don't expect the other team to come back from that, and that is what happened tonight."
Gassett was dominant on the mound in an old-fashioned approach to pitching, throwing a majority of strikes, and hitting spots with both his fastball and off-speed pitches.
"I just came out like I always do and work on location, and hitting my spots,"s aid Gassett. "The three runs we scored early made it easy for me to just pitch to contact and let my defense work. It was a good overall game for us as a team."
Forest Hill Manager Russ Milliken agreed that Gassett's control was the key to the game.
"If you can just throw strikes, and change speeds just a bit throughout the game, you are going to win a lot of games," said Milliken. "Their guy did that all night, hitting corners and working outside. We made some good adjustments that didn't show up in the results, but I was happy with the way our hitters adjusted throughout the night."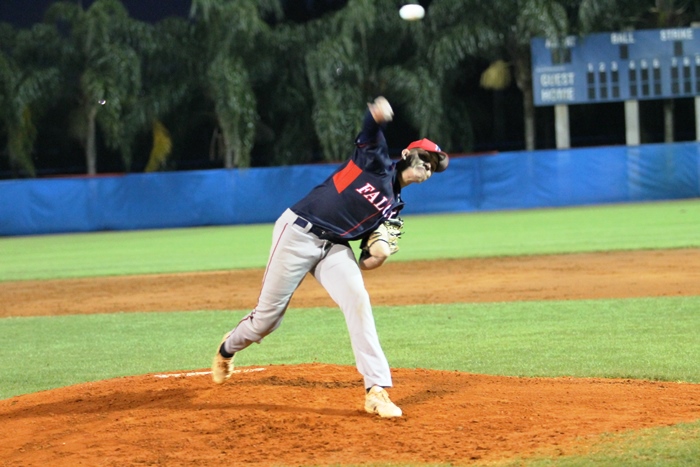 Falcons starting pitcher Jason Troncosco also made adjustments in this one. After struggling to find his command in the first, the senior settled in and threw five innings of shutout ball.
"We may have lost the game tonight, but Jason making those adjustments early and being able to finish the game like he did will pay off for us in the long run," said Milliken.
In the first inning, Dawson Ball led off with a walk for the Wolverines. Gavin Bogdanchik followed with a bunt single. A groundout plated the first run of the game, and a single by Jackson Hugus brought in the second run. Jake Penta finished the scoring in the first with an RBI single.
From there, both pitchers settled in and runs were hard to come by until the seventh. Forest Hill threatened briefly, with the help of an error, a wild pitch, and a groundout, cutting the lead to 3-1. Zac Hessler then came in to close the door for the Wolverines.
Forest Hill suffered their first loss of the season, dropping their record to 4-1. Even with the loss, Milliken understood there was a lesson to be learned for the young Falcons.
"Many of these guys haven't experienced losing yet, so it was a learning experience. I liked what the players had to say after the game. They knew where their mistakes were made, and they vowed to fix them before our next game. You never want to lose, but sometimes a loss can be productive. Tonight was one of those nights."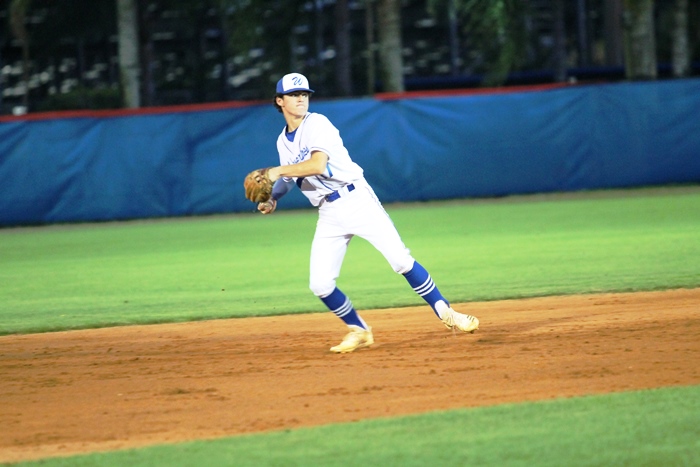 As for Wellington, they are now 3-1, and face their second true test of the week when they travel to face Southridge in Miami.
"We are using that game as one of our measuring stick games early in the year," said Riddle. "We know they have some guys that can play, and we will see where we are at at this point in the year.
Gassett agreed.
"We know that will be a tough environment to play. It is a long drive down there to Miami, and they have a good team, so we will see where we are at. But we will be ready to play. This year's team is close, and we have a good connection. It will be a fun game."