Wellington Defeats Seminole Ridge, Advances To Regionals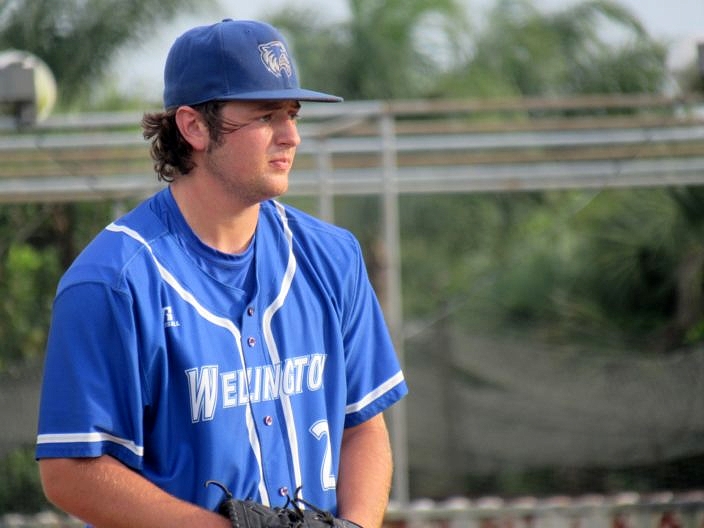 A third and final meeting between Wellington and Seminole Ridge to punch a ticket to the 8A-12 title game and secure a spot in the regional playoffs did not disappoint. The Wolverines capitalized on errors and played a well rounded game to secure the 10-4 win.
"We got some early runs from them and jumped on them when we needed to, I have full confidence in my guys that we can get the job done," said Wellington Manager Scott Riddle.
Ethan Kramer took the hill for the Wolverines going six innings, allowing two earned runs, while piling up nine strikeouts. Kramer had great control throughout the day and kept hitters off balance with a good combination of fastballs and off speed pitches. Wyatt Crosby came in and closed out the seventh inning after catching for Kramer all game.
"We all felt really good today, so to get a win is great and it will help us when we face off for the title tomorrow night," said Crosby.
Wellington started the scoring today in the first with a bases loaded sacrifice fly off the bat of Ethan Kramer. Rhett Crosby laid a sac bunt down the third base line to plate another Wolverines run and make it a 2-0 game.
Seminole Ridge went to the bullpen early, on going through three arms in the first three innings.
"Some walks and mental mistakes really set us back early on and we shot ourselves in the foot," said Seminole Ridge Manager Trent Pedergast. "Our guys will definitely have a sour taste in their mouth so I hope we can take that and build from it this off season and during our fall season."
The Hawks did show some life offensively in the second inning when Will Dahns singled up the middle to bring in their first run of the game.
In the fourth inning Wellington looked to put the game out of reach after two early singles from Tyler Retzler and Tyler Bolleter. Ethan Kramer hit a hard ground ball back to the mound and reached on a throwing error, scoring a run for the Wolverines. Rhett Crosby delivered a line drive in the left-center gap clearing the bases and giving Wellington a 7-1 lead.
Seminole Ridge clawed their way back in the fifth, Kyle Cole reached on error followed by a Layton Higginson walk. Mark Link singled to left field to load the bases for the Hawks with one out. Cole would score on a wild pitch moving both runners over, Andrew Dutil doubled to right field scoring two making it a 7-4 but would prove to be to little to late.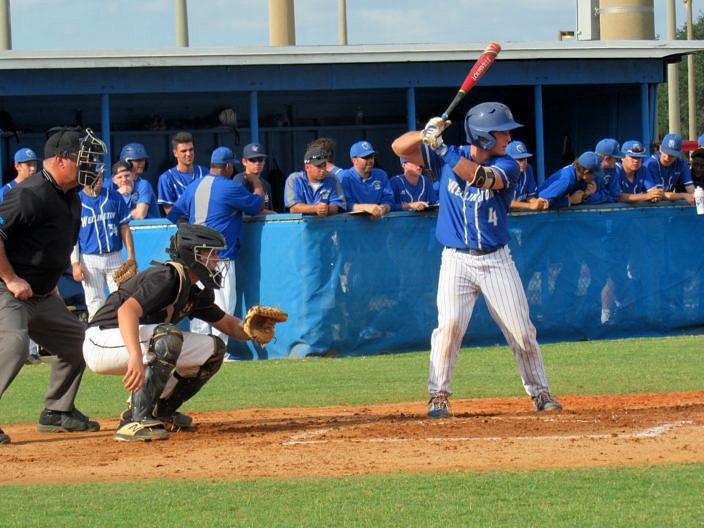 Wellington added insurance with Ethan Kramer driving in his third run of the day with a ground ball up the middle to make it a 8-4 game.
Michael Hamm and Tyler Bolleter both doubled, while Adian Burr bunted to third base and brought in a run off another error plating the 10th and final run of the day for the Wolverines.
Wellington will match-up with Royal Palm, who upset top-seeded Forest Hill, tomorrow night for the 8A-12 title.
Wellington won the two previous games the teams played, 7-0 and 6-1 and will look to ride their momentum into the regional tournament.