Park Vista Ends Jupiter's Title Defense In 9A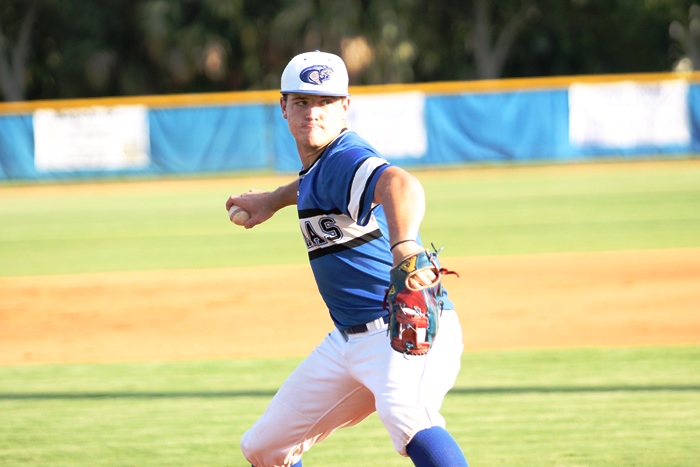 It was a magical couple of years for the Jupiter baseball program, as the Warriors spent the 2019 season as defending 9A state champs. On Thursday night, however, their run as the defending champions came to an end.
Park Vista received a strong pitching performance from starter Matt Paulo, and a refined offensive approach to defeat the Warriors 4-1, and move into the regional semifinals on Saturday against Palm Beach Central.
"They are a great team and are always a tough out in the playoffs," said Park Vista Manager Larry Greenstein. "I thought our guys did a great job of getting those runs early and dictating the pace of the game. It was a great win, but there guys have been playing well for a long time now."
To be exact, the Cobras have won 16 of their past 17 games. Their only loss during that run that began back on March 26th, was a 3-2 defeat to their upcoming opponent, PB Central.
"We have had good offensive approaches throughout the lineup during this run," said Nolan Schanuel. There has only been one team that has gotten us, and we get a chance on Saturday to avenge that loss. We will be ready to go."
The Cobras were ready to go from the start on Thursday. Facing one of the top pitchers in the county in Warriors ace Jake Garland, Park Vista showed early that their approach would be to attack offensively.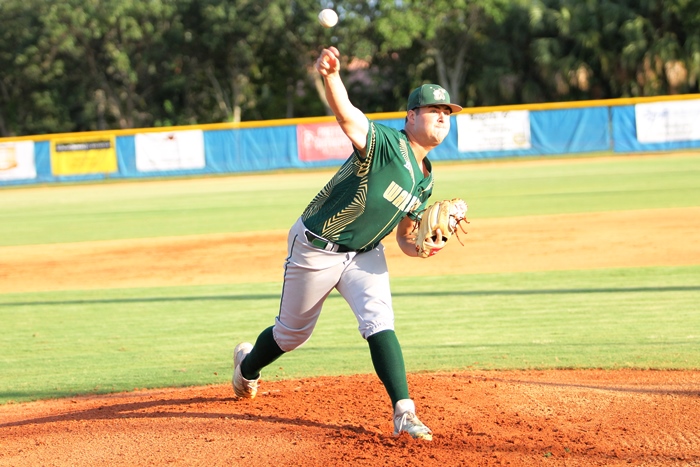 In the bottom of the first, Adrian Ojea walked to lead off the game, and Dylan Michaud reached on an error. A wild pitch and a passed ball would bring home the first run of the game.
The Cobras stayed disciplined and aggressive for most of the night, consistently hitting balls hard, and executing on sacrifice bunts. In the third, that approach again paid off.
Schanuel singled leading off the inning, and Paulo reached on an error on a sacrifice bunt attempt. A bizarre play where the ball hit Schanuel on a throw back from the plate, where the throw went down the left field line, scored both Schanuel and Paulo.
Eros Nunez then singled up the middle, scoring Gavin Ragona, who had doubled. The score was 4-0, and from there the Cobras turned to Paulo.
The senior went 6.1 innings, striking out seven, while allowing only two hits. The lone run of the game off Paulo came in the fourth.
"I was mixing my pitches well, just trying to stay aggressive," said Paulo. "Once we scored those runs, I knew it was on me to hold the league. We are a band of brothers, and today we all did our jobs. It was a team win, and we feel like we are just getting started."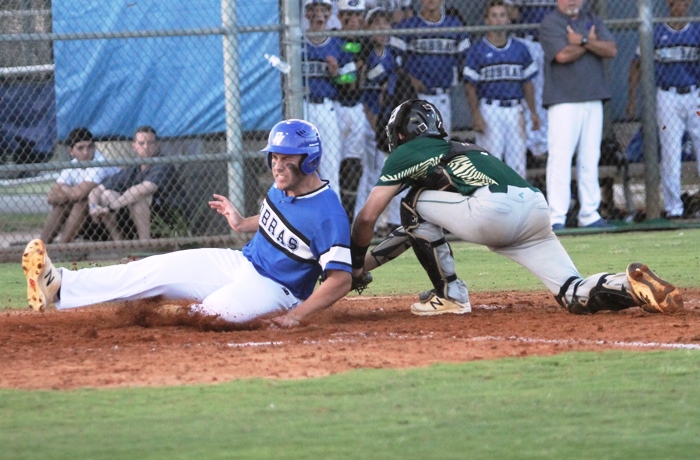 Park Vista came into the playoffs without HSBN 9A-10 Player of the Year Taylor Clapp, who was injured the last time the Cobras played Central. Even without one of their top offensive weapons, the Cobras were able to sustain an offense that has cored 24 runs in their last three games.
"It was real difficult, when Taylor went down, it's still difficult," said Schanuel. "But we know that we have to continue to play hard and continue to grind out good at-bats to get where we want to go. Today we faced one of the best pitchers around, and we showed that we can still be very good offensively."
The Cobras are one of the few teams that is set up perfectly for the new playoff format of playing the regional quarterfinal and semifinal in the same week. With Paulo going 6.1 innings Thursday, Park Vista still has Jake Mannarino, Cameron Clines, and Colin Grimmel all available for Saturday's game, which Park Vista will host. All three of those pitchers have ERAs under 2.5.
"We have a deep pitching staff," said Greenstein. "And that can only help us on Saturday. We have three of our main guys all ready to go, so we will give it our best shot. Palm Beach Central beat us a few weeks ago, and we know they will be ready. I am looking forward to a good game."