Palm Beach Central Turned Back In 9A State Semifinal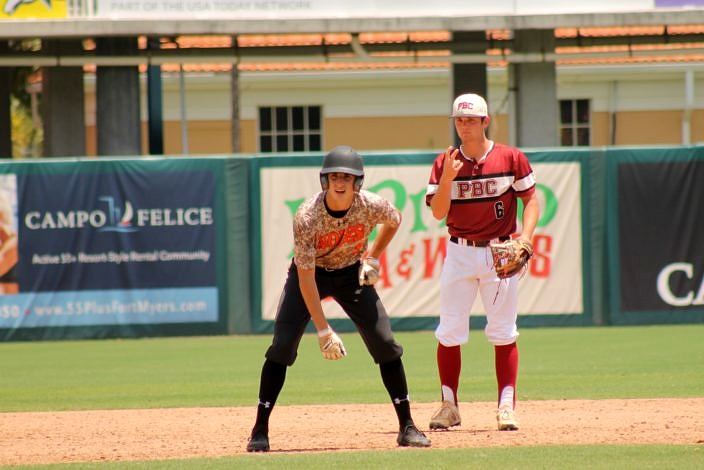 The Palm Beach Central Broncos returned to the state Final Four for the first time since its inaugural season fifteen years ago. Thursday morning that special ride came to an end as the Broncos dropped a 12-4 contest to the Seminole Seminoles, in a 9A state semifinal at Hammond Stadium in Fort Myers.
Facing off against one of the top hurlers in the state in Seminoles senior flame-throwing right-hander Matt Allen, the Broncos struggled to string hits together. Meanwhile, Central's pitchers had a tough day on the mound and just as hard a day on defense.
"It's never a good sign when you look up at the scoreboard and you have more errors then you do hits," Broncos manager Tony Gullo said. "This year we're gotten where we're at because of our pitching, defense and timely hitting, and unfortunately we walked double-digit batters in this game. We gave up thirteen walks and I do not know anybody in the history of baseball that won a game when they gave up thirteen walks. So we're proud of our year, but it still hurts."
The Seminoles jumped ahead right away with a run in the top of the first. After the lead-off batter was retired by Broncos starter Jeremy Neff, Craig Conk singled up the middle. A wild pitch moved him to second, where Daniel Hope supplied a liner to right field for an RBI single and a 1-0 advantage.
The Broncos stranded a runner in the first, but answered back to take the lead in the bottom of the second. Ethan Wilder ripped a single to right and Jonathan Napoles was hit by a pitch to put some ducks on the pond. Guillermo Garcia dropped down a sacrifice bunt intending to move the runners, but a throwing error made it even more as Wilder raced home to tie the score. Sam Astern fell behind 1-2 but then responded with a big swing that sent the ball sailing just out of reach of the left fielder for a two-RBI double that had Central up by two runs.
"We had made an approach during practice to get our bat down and have a wide base, and he left a curveball hanging and I hit it," Astern said.
Seminole got a run back in the third to keep things close and exciting. After two quick outs, Matt Allen drew a walk and gave way to courtesy runner Charles McDaniel. A passed ball allowed McDaniel to race to second and Mason Mazerredo delivered a grounder to left for an RBI double that made it a 3-2 ball game.
"We've been working middle-out on pitches, and working to left-handed throwers," Greg Fonseca said. "That was basically the plan was to make the pitchers work. We just kept playing our game. We didn't lose confidence, we kept our composure and just kept playing our game."
Central went to the bullpen an inning later and the Seminoles immediately put the pressure on again to retake the lead. Both Sean McArdle and Andrew Garcia walked to start things off, and Fonseca laid down a sacrifice bunt that resulted in another throwing error that allowed both runners to score and Fonseca to advance all the way to third base. A balk then let Fonseca jog the final ninety feet to a 5-3 lead.
When Conk walked to follow it prompted another pitching change to hard-throwing right-hander Jude Baxt. A wild pitch gave Conk second base, and Hope followed with a walk that landed him at first base. Jalen Bandhoo came in to run for Hope, and a grounder to second base moved both base runners into scoring position. A liner right to shortstop Michael Brooks ended the rally.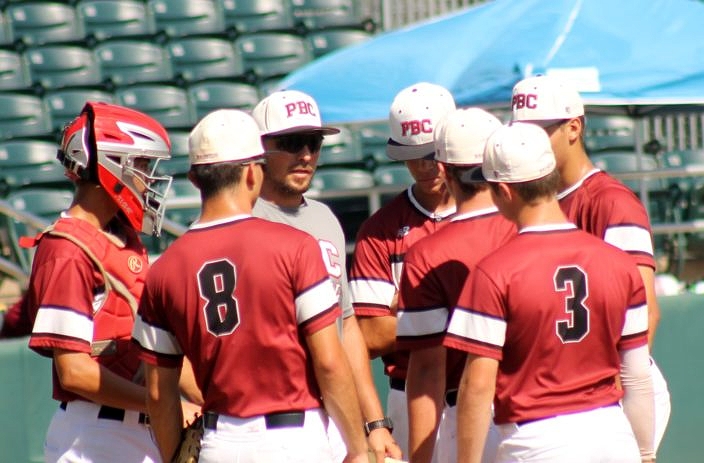 Now pitching with the lead, Allen found his comfort zone and retired the side in order in the fourth and again in the sixth. Meanwhile, his offense continued to pound away in support behind him.
McArdle got things going in the fifth by clubbing a shot deep to the left field wall for a lead-off double that again prompted the Broncos to go the bullpen for a fresh arm in right-hander Ethan Wilder. Joshua Glazar came in to replace McArdle on the bases, and pinch-hitter Ricky Gaines moved him to third base on a grounder to first base. A soft roller in front of the plate provided just enough time for Fonseca to reach first base with a single that put runners on the corners, and an errant pickoff attempt allowed Glazar to make it a three-run lead.
"It's a tough way to lose when what got you where you are at does not show up," Coach Gullo said.
The Seminoles doubled their run total in the top of the seventh to leave no question of the final outcome. McArdle singled and Gaines was hit by a pitch, before the lead runner was erased at third on a sac bunt from Fonseca. A walk to DuBose loaded the bases, where Zachary McAuley struck for a liner up the middle that scored two more. Allan walked to reload the bases and Hope unloaded on a pitch for a blast deep to center for a base-clearing triple. A sac-fly off the bat of Mazerredo plated Hope to close out their scoring.
Central kept battling to the very end, notching one last run with its final rally bid in the bottom of the seventh. Both Graves and Jeremy Neff were hit by pitches and Colby Gullo singled to center to drive in the final run of the ball game.
"It was a blast to come and play in this stadium," Kayfus said. "We wish that we came out on top, but you can't change what happened already."