Oxbridge Into District Semis With 7-1 Win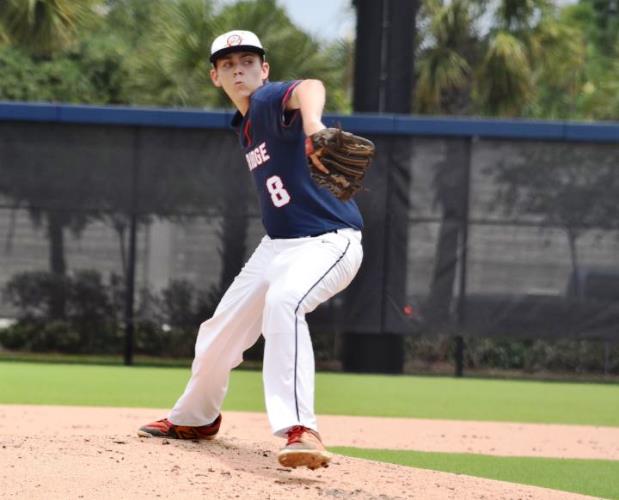 Rain wreaked havoc across South Florida on Tuesday, with Palm Beach getting the worst of Mother Nature's wrath. Oxbridge Academy and Kings Academy were two teams that appeared to beat the weather.
The two teams faced off in a 4A-6 quarterfinal, and although the game was shortened due to the werather, the Thunderwolves were able to advance, winning 7-1 in the four and a half-inning official game.
It was Kings that struck first in this one. In the second, Nick Van Reeth and Jake Gerardi singled, followed by a bunt base hit by Robert Fox. Van Reeth then scored on a Matt Faranda sacrifice fly.
Oxbridge starter Juan Salinas-Bentley was able to work out of the jam, and it ended up being the only trouble the senior would face on the day. Salinas-Bentley finished with a complete game five-hitter. He threw 75 pitches, and struch out five.
Offensively, the Thunderwolves got things going in the third. Jake Mills and Drew Beno both walked. A double steal put the runners on second and third, and after a strikeout, Blake Tipmore singled, giving Oxbridge a lead they would never surrender. After a second strikeout in the inning, Shawn Steurer hit an RBI single, extending the lead to 3-1.
In the fourth, Oxbridge added to their lead, scoring four additional times, making it 7-1. The score stayed that way until the rain came, but not before the game went official after four and a half.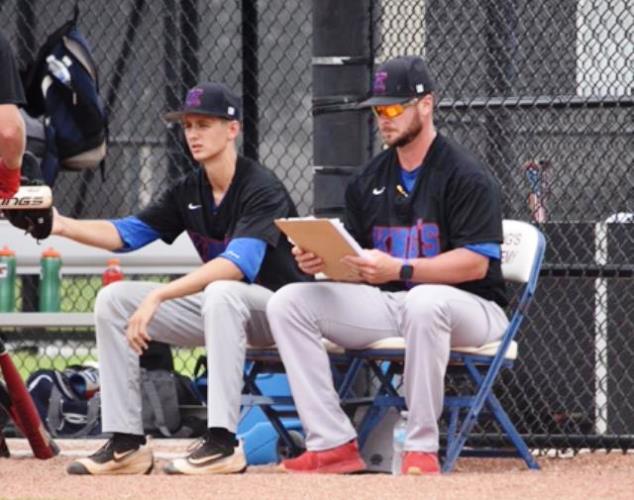 The win advances Oxbridge to the district semifinals, where they will face the second-seeded Saint John Paul Eagles, who beat Somerset 4-0. The Eagles defeated the Thunderwolves 17-7 and 6-0 during the season. The winner of Wednesday's game will advance to the district championship.
As for the other side of the district bracket, Cardinal Newman pulled the upset over Benjamin 8-2. The two teams had split a pair of regular season games coming into their quarterfinal matchup.
The Crusaders will now move on to face top-seeded American Heritage, who was an 11-2 winner over St. Andrew's Tuesday. The Stallions won the season series by a combined 5-1 score. Outside of Saint John Paul, it has been the Crusaders who have given Heritage the most trouble in district play this year.
Both semifinals are set to be played at Cardinal Newman, with Oxbridge and Saint John Paul at 4pm, and Heritage vs. the Crusaders at 7.