John Carroll Heading Back To Regionals, Eyeing State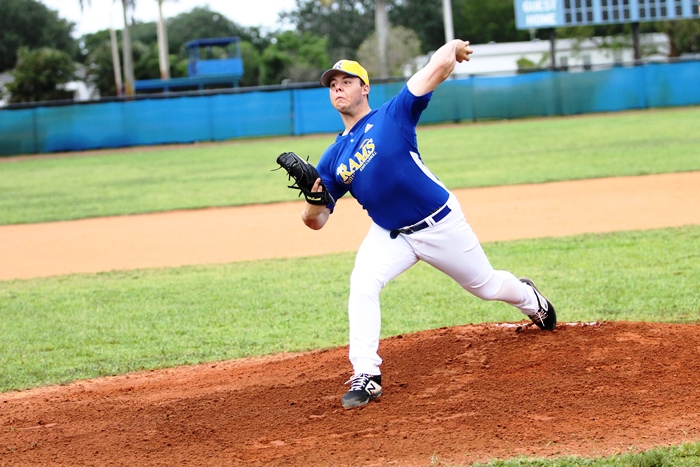 John Carroll is a team that is battle-tested, and hungry. The Rams have been in the state final four two of the past three years, and sometimes it takes getting a taste of Fort Myers and losing to make a team understand what it takes to win a championship.
After losing state semifinal games in 2016 and 2018, the Rams know that this year, they have what it takes to finish the job. On Wednesday night, their job began, as they took care of Berean Christian in a 3A-7 semifinal, 11-1.
"This season, we really challenged the guys by setting a schedule that, while we may not win as many games, it was going to get us ready for the moment right now," said John Carroll Manager Dan Taylor. "Tonight we started out a bit slow, but as the game went on, we were able to get things going offensively."
It helps to have some time to figure things out, and that is usually the case when the Rams send their big left-hander, Nick Gorby to the mound. Gorby looked human in the first inning, as Berean was able to scratch out a run and take the lead.
Caleb Adams singled and went to second on an error. He moved to third on a passed ball, and scored on a fielder's choice off the bat of Ken Gomez.
"I thought we had a nice start," said Berean Manager Dave Lawler. "We knew we had a tough matchup today, John Carroll is a very good team, and even though the score looked big, it was really a run here and a run there. I am happy with the way we competed."
The 1-0 lead evaporated quickly as Brandon O'Brien drove in Jay Allen, and a Mike La Rocca double scored O'Brien.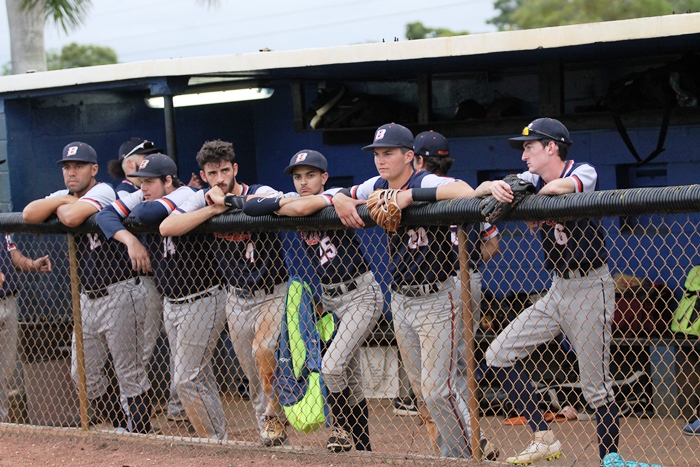 From there, John Carroll would add one more in the first, and then one each in the second, third and fourth. They ended the game by putting up three in the fifth and two in the sixth.
Gorby finished the day going all six innings, striking out 12, while walking none. Adams' single in the first was the only hit Gorby would give up.
Berean was facing an uphill battle from the start of the week. On Monday, they started their district quarterfinal matchup with Yeshiva, went two innings, and then the rains came. Rain Tuesday caused the Bulldogs to play at 1PM Wednesday, and then after they defeated Yeshiva, they had to face John Carroll at night.
"We did ok today for all that was going on," said Lawler. "We were able to win the early game, then get something to eat, and relax until we played tonight. I don't think the wait affected us as much as John Carroll is just a very good team, and when they throw Nick they are tough to beat."
The Rams were led offensively Wednesday by O'Brien, who went 2-for-3, with two RBIs, and Hayden Sullivan, who finished the day 2-for-4, with four RBIs.
John Carroll will now face Highlands Christian, an upset winner over Jupiter Christian, in the 3A-7 championship game Thursday night, at Highlands.