American Heritage-Delray Heading Back To States In 4A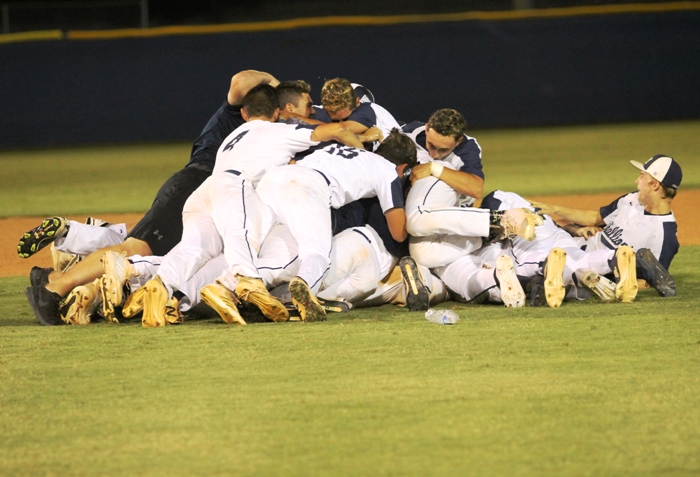 Two years ago, a young American Heritage team made it to states before losing to Tampa's Calvary Christian 7-1 in the state semifinal.
Fast-forward to the scene Friday night, where many of those young Stallions were again in a pile behind the mound celebrating a regional championship, this time an 8-0 win over Oxbridge Academy.
"We were all there a couple years ago when we couldn't get it done in Fort Myers," said Heritage's Jacob Lojewski. "We kept that feeling along with the feeling of coming up short last year as fuel for this entire season."
This season, the Stallions have left no doubt who is the top team in Palm Beach. They have been ranked #1 in the HSBN Palm Beach power rankings for nearly the entire season, and they won on Friday the way they have most of the year, with lock down pitching and an explosive offense.
On the mound for Heritage was Carmine Lane, a candidate for Player of the Year i Palm Beach. Lane had a shaky first inning, putting two runners on, but was able to work out of the jam. It would prove to be the only trouble the senior right-hander faced in his six innings of work.
"This is the way we have been playing all year," said Lane. "We are hungry. We want to win a state title, and we all have been focused on that goal. We want to keep playing just as we have so far for the next two games. Winning the regional title feels awesome."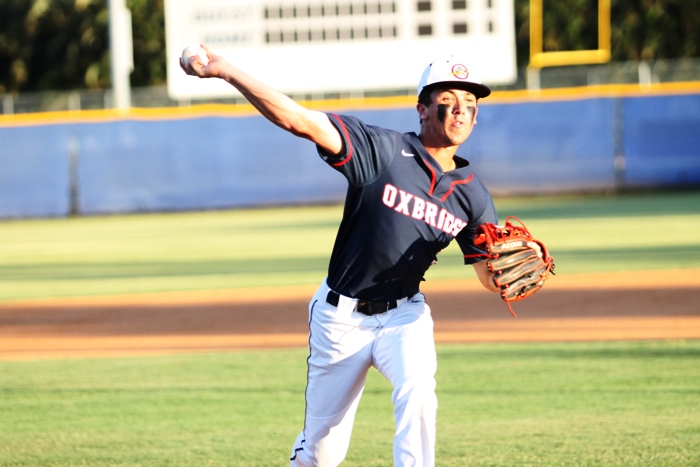 Just like they had earlier in the week against Bishop Verot in the semifinal, the Stallions offense scored early, deflating their underdog opponents. Two runs in the first had the Thunderwolves playing from behind, a position they knew could land them in trouble against the high powered Stallions.
"When you give up two runs in the first, it is a hole that is really hard to dig out of when you are facing a team with the type of arms that they have," said Oxbridge Manager Chad Mills. "Had we gotten out of that first inning, it may have been a different game, but there is no doubt that inning set the tone for the game."
In the fourth, the Stallions would score four times, putting an end to any possible drama. Lojewski, Ryan Bruno, and Dylan King had singles in the inning, and Sam Murrison added a double, as Heritage extended their lead to 6-0.
From there the Stallions added two more runs, but by then the outcome seemed predetermined.
"I thought our guys did a good job of finishing today," said Manager Carm Mazza. "When we got up early, they kept their foot on the pedal and were able to extend the lead and put a team away. Mills is an incredible competitor out there, so those two runs in the first were a big part of the game."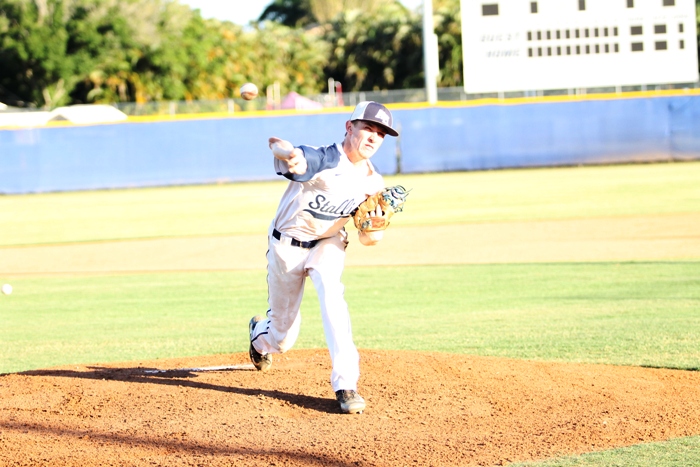 The Mills Mazza mentioned was Thunderwolves starter Jake Mills. The junior, one of six Oxbridge starters returning next year from a team that caught fire in the second half of the season, had to watch as the Stallions celebrated the regional title.
"I am proud of the way these guys competed all year, and they really started to buy in and hit their stride around midseason," said Manager Mills. "This was not the result we wanted, but we have gotten much better each year over the past three, and to play in a district championship and then win a regional game was special."
For Heritage, they now head to Fort Myers next week for the 4A final four, and when they arrive they may see some familiar faces. Last years champion, Calvary Christian from Broward, has already punched their ticket, as has Trinity Christian from northern Florida. The fourth team will be determined on Saturday, but Tampa's Calvary could very well round out the foursome, three of which were all there the last time Heritage went to states in 2017.
"The guys know that the level of competition is going to be raised next week, and they won't back down from that challenge," said Mazza. "When you get to that level, all four teams are strong, so you just trust everything you've done all year to prepare, and you roll the dice."