West Boca Comes Back Late To Defeat Pine Crest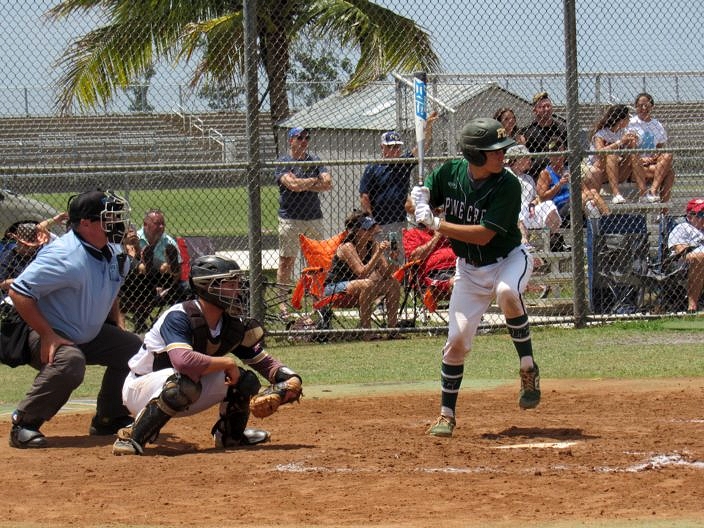 A pitcher's duel from early on set the tone for the game and West Boca capitalized on a passed ball to secure the comeback victory 6-5 over Pine Crest.
Nick Koteff started for the Bulls going 1.1 with two walks and two earned runs. Zach Annese came in relief but was cut short due to elbow problems.
Walker Dillard came in and threw off the Panthers lineup with a solid relief outing throwing submarine.
"We came off a rough week where we dropped two, so today we wanted to get back on track and push towards districts." West Boca Manger Mark McCoy said. "We were tested by a well coached team and stepped up when we needed too."
Pine Crest drew first blood today after a lead-off single by Caleb Cyr and a Matt Lopez walk set up runners on the corners with one out. Cyr would score on a passed ball to put the Panthers up 1-0 early in the 2nd. Johnny Thraum doubled to left field to plate another run giving his team a 2-0 lead.
Jared Gould took the mound for the Panthers today going 5.2 inning allowed nine hits and struck out four. While giving up four runs but not earning any of them. Nate Malkin came in relief going 2.0 inning walking four and earning two runs.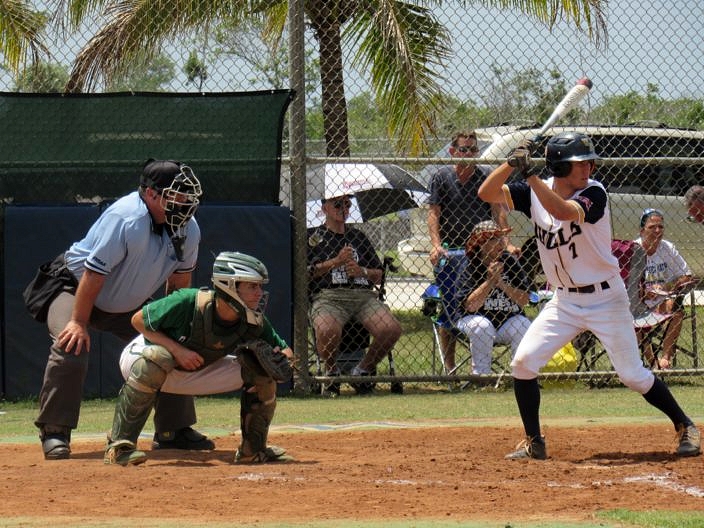 "We had a lot of runners on base and pitched well today." Pine Crest Manger Mike Green said. Our pitching hasn't been strong this season so to come out and compete the way we did that helps our confidence for the district playoffs."
Pine Crest tacked on two more runs in the 5th to push their lead to 4-0. John Meany got walked and moved over by a Raul Crespo single, setting up runners on first and second with 2 outs. Antonio Correa pinch ran for Meany and moved to third on a wild pitch and scored off a bad throw from the catcher. Matt Lopez singled to left field and moved  in the fourth  run of the day for the Panthers.
West Boca found some life with back-to-back singles by Jackson Wells and Zach Weissman with two away in their half of the fifth. After a passed ball set up runners on 2nd and 3rd, Brendan Esposito hit a hard ground ball to shortstop and reached on error bringing in two runs to cut the lead in half. David Hill singled to center field to put runners on the corners, Esposito would score on a passed ball to make it a 4-3 ballgame.
Late in the sixth Robert Stallone walked and moved over after to second after a fielder's choice and was brought in by Nick Saylor would have the only RBI on the day for the Bulls and tying the game at 4-4.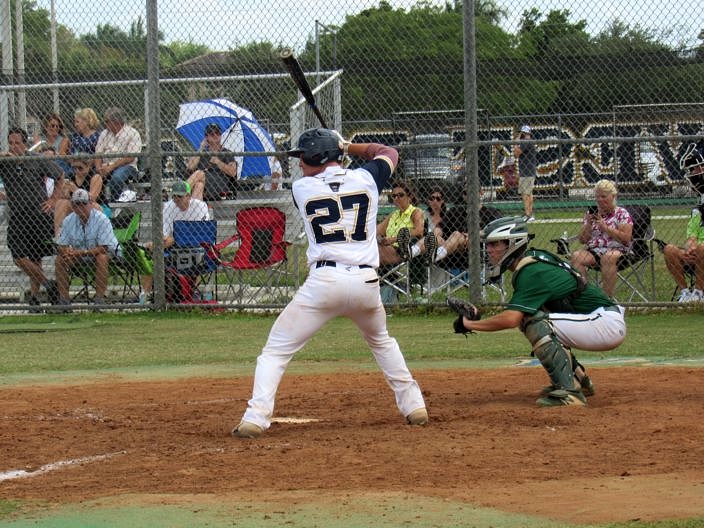 Going into extras Pine Crest struck first with a Mitch Grey single to center driving in the Panther's fifth run of the day and take a late lead.
West Boca started their half of the eighth with a lead-off walk and a fielders's choice by Jackson Wells that ended up putting runners on 1st and 2nd no outs. Relief pitcher Nathan Malkin buckled down and got two quicks outs to put the pressure on the Bulls. After a passed ball moved the runners over, a controversial passed ball brought in the tying run for West Boca.
" The key is get runners in and move people over when we can and that's what we did today." Brendan Esposito said.
"When we win it boosts our confidence and puts on the right track." David Hill added.
Jackson Wells scored the winning run on another passed ball to seal the 6-5 comeback win.
Pine Crest will look to string some wins together before the district playoffs when they face Monarch on Tuesday afternoon and make a late season push for the district title.
West Boca move to 15-5 on the season and stay atop the district looking to lock up the 1st seed. The Bulls face Suncoast Chargers on Tuesday night and look to continue their winning ways.