Get To Know: Olympic Heights Manager Casey Beck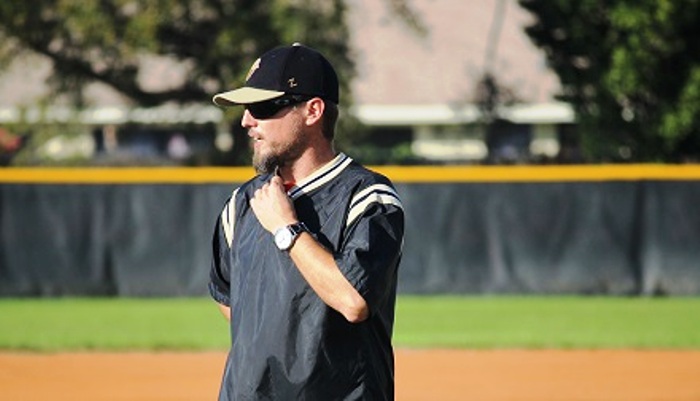 Olympic Heights is having one of their best seasons in history. After taking a few years to change the culture, Manager Casey Beck has a team finally believing they can win a district title and more in 2019. Let's get to know Casey. Enjoy Palm Beach fans!
Name: Casey Beck
Team: Olympic Heights
Favorite Actor: Denzel Washington
Favorite Sport Other Than Baseball: Golf
Favorite Food: Arepas
Favorite Song: "Release me" – Pearl Jam (Editor's Note: Great Choice!)
Outside Of Baseball, My Hobbies Are: Playing Golf, Sailing
Something People Would Be Surprised I Enjoy: Karaoke
The Rival Coach I Admire Most: Bill Harvey, Spanish River; When I first moved here from Myrtle Beach, he took me under his wing and has been a great mentor and friend.
What I Remember Most About Playing Baseball In High School: The brotherhood I shared with my guys; Good times.
Best Advice I Was Ever Given: Don't expect people to feel sorry for you. Work hard, do right, and good things will happen.
One Thing I Would Change About High School Baseball Today: Eliminate Travel Baseball.
Something I Am Afraid Of: Letting my family and friends down.
Movies That Made Me Cry: Friday Night Lights. One Flew Over The Cuckoo's Nest
If I Could Change One Thing About My Coaching Style It Would Be: Not worrying about things that are out of my control.
If I Wasn't Coaching/Teaching, I Would Be: Working with kids and the disabled.
Something I Wish I Knew When I Was Younger: It's not what you know, it's who you know.
When My Coaching Career Is Over, I would Like To Be Remembered For: As a guy that did things the right way and treated people right.