Get To Know: Forest Hill Manager Russ Milliken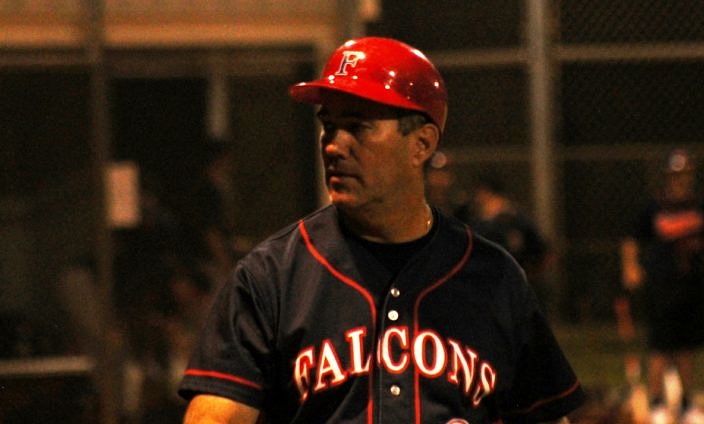 Forest Hill Manager Russ Milliken has been a fixture in the dugout for the Falcons for a long time. Let's get to know the coach not only in baseball, but outside the lines as well…Enjoy!
Name: Russ Milliken
Team: Forest Hill
Favorite Actor: Tom Hanks
Favorite Sport Other Than Baseball: Football
Favorite Food: Pizza & Shrimp
Favorite Song: Find Out Who Your Friends Are by Tracy Lawrence
Outside Of Baseball, My Hobbies Are: Fishing & Camping
Something People Would Be Surprised I Enjoy: Old Movies
The Rival Coach I Admire Most: Larry Greenstein. He helped me get my coaching job at Forest Hill and has been a true friend for 30 years.
What I Remember Most About Playing Baseball In High School: How hard Coach Difabio pushed my twin brother and me to be as good as we could be.
Best Advice I Was Ever Given: Remember where you come from and don't forget where you are going (Mom and Dad).
One Thing I Would Change About High School Baseball Today: Less fund-raising and more coaching.
Something I Am Afraid Of: That I don't go out each day and try my very best to set a good example for the young men I coach.
Movies That Made Me Cry: Forrest Gump
If I Could Change One Thing About My Coaching Style It Would Be: I would have become more aware of how to help my players get into college.
If I Wasn't Coaching/Teaching, I Would Be: Shrimping
Something I Wish I Knew When I Was Younger: Patience
When My Coaching Career Is Over, I would Like To Be Remembered For: Making young men better people morally and better ballplayers. In that order.