Badala Spins Gem, Leads Cardinal Newman Past King's Academy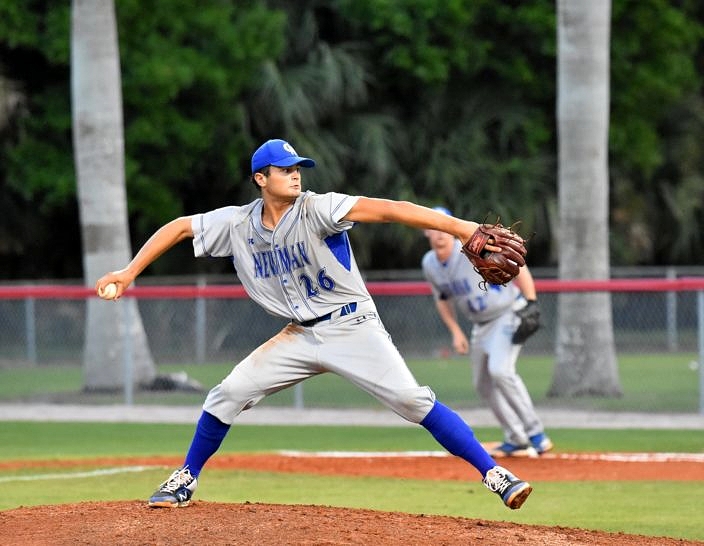 Nearly a year ago, King's Academy bested Cardinal Newman with a no-hitter in route to a 10-0 victory. Fast forward to the following season, the following March, and the Crusaders (3-2) had plans to change the story-line.
Those plans began with starting pitcher Anthony Badala, who threw his own gem Tuesday night at King's Academy.
It was certainly the story's end, but the narrative did not start out that way. Instead, it was the Lions who drew first blood in the bottom of the second. Jake Gerardi cracked a leadoff double to right field, and Robert Fox singled him in with a shot to center.
The Crusaders offense came to life in the top of the third. After Diego Clariot and Christian Banks reached base, Badala helped his own cause, launching a scorching line-drive to left. Clariot scored on the play, knotting the game at a run a-piece, and thus began Cardinal Newman's two-out rally.
After Jacob Connley drew a walk, Michael Dupont singled to left, bringing Badala in to make the score 3-1.
It was a lead that they would not relinquish.
"I like working quick on the mound and I'm fortunate enough to throw a lot of strikes too," Badala said of his performance. "I'm not really a strikeout pitcher, I'm more of a contact [pitcher], so it works out."
The humble attitude that he displayed following his performance belied the fierce effort he put forth during it. In the bottom of the sixth inning – when he retired all three hitters he faced – Badala could be heard grunting with the effort of his final pitches.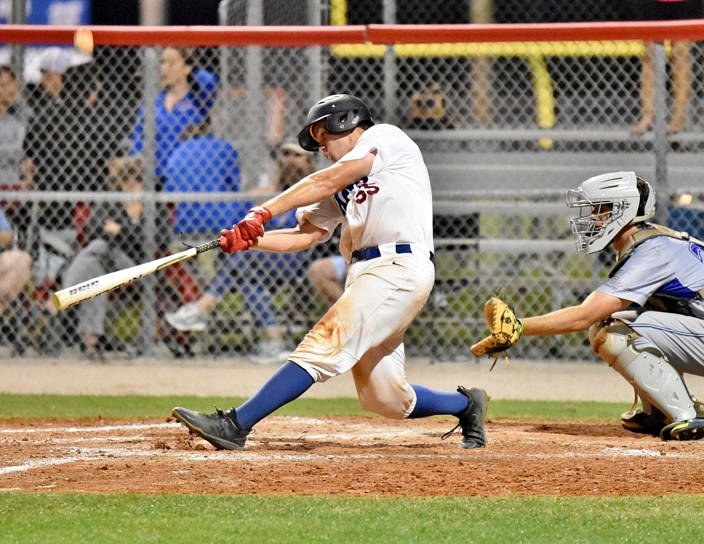 When all was said and done, he'd thrown a head-turning 87 pitches. And when asked about the state of his arm following the game, he denied the soreness that always accompanies an extended outing.
"It feels amazing, actually," he said. "I can't really even feel it. I pushed through it and it's always nice having those insurance runs on the board. You can deal with your pitches and you know when you have to really throw it, when you have to put it there."
Manager Pudge Poston also spoke highly of Badala's performance, who grabbed the win after allowing one run and scattering five hits across six innings.
"He was tough out there on the mound," he said. "He pitches when he needs to, he cut the pitch count earlier in the game. He wasn't walking guys and we made plays behind him, so plus-plus all the way around."
Though Cardinal Newman added two more runs in the fifth inning to extend their lead, the Lions did not make their at-bats easy ones. They limited the potent Crusaders offense to six hits, and Manager Brad Wilkerson spoke highly of Aiden Meyer's performance in relief. To Wilkerson, it's team efforts like this that can continue to fuel the team going forward.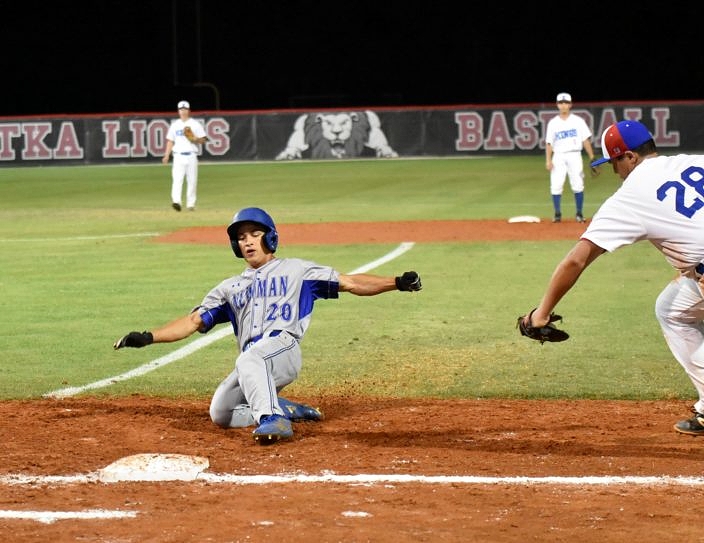 "For the most part, we've been pitching pretty well up to this point," Wilkerson said. "I think we need to just continue to do that. I feel like our bats are going to come around. But Aiden coming in there and eating up a lot of innings sets us up for the rest of the week, for Spring Break, and he really showed some heart and helped us save some arms for the rest of the week."
The Lions have been on the wrong end of a few tough-luck losses early on in the season, including a heartbreaker against Dwyer. Despite not being in the win column, this game showed the team has plenty of promise.
Cardinal Newman, on the other hand, is happy to continue their winning ways, making this their third straight victory. Next up is a home matchup against a dangerous Palm Beach Gardens team, where the Crusaders will once again try to tame a dangerous offense.