Suncoast Falls Short Against Heritage-Plantation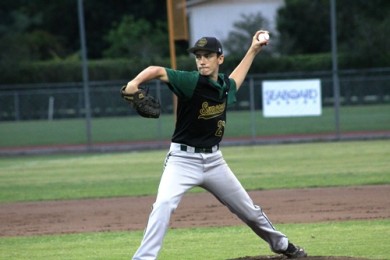 5A Regional Quarterfinals Gallery
Suncoast ended its season Thursday in a 7-0 loss to American Heritage-Plantation, but Chargers Manager Brook Cross isn't hanging his head. In fact, he's satisfied with his team despite the tough shutout defeat.
"We came up short tonight, but I'm proud of my guys," Cross said. "We ran into a very good American Heritage team, and they outplayed us. That's just how it goes sometimes. It just wasn't our night."
Heritage came out aggressive early, scoring four runs in the first inning. Justin Lamazares hit an RBI single to center field to bring in Luis Almanzar for the first run. Two batters later, David Villar, who went 2-for-3 with two RBIs and a run, homered to center field, scoring courtesy runner Alfree Soto. Joe Perez added an RBI single to score Jacob Pino.
"We jumped ahead early and then keep the pressure on them the rest of the night," Heritage Manager Bruce Aven said.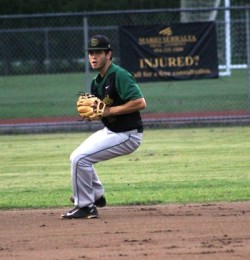 Heritage (20-7) moves on to host a regional semifinal Tuesday against archrival Archbishop McCarthy. It tacked on a run in the sixth when Julio Cortez hit a two-run home run that also scored Joe Perez, who went 2-for-3 with two runs and two RBIs. The Patriots scored one more run in the sixth on Joe Perez's home run.
Cross and the Chargers now look forward to next season. Despite the way this year ended, Cross knows his players gave it their all.
"We were up and down all season," Gabbard said. "There were times when I thought we may never score another run and times where it felt like we couldn't lose. The ups and downs throughout a season reveal the character of a team. This was a special group of young men with a lot of character and they have earned my respect. Next season will be interesting. I return a few core guys, but it will be mostly new faces. How next year's newcomers step up will dictate how successful we will be."