5A-15 Crown A Reasonable Goal For Suncoast
Just like the majority of the teams in Palm Beach County, Suncoast will be playing in a brand new district this upcoming year. District 5A 15 loses Jensen Beach, Fort Pierce, and Boynton Beach and adds Bayside in Palm Bay and Melbourne. As a result, Suncoast will now be the only team in their district in Palm Beach County.
"It is kind of interesting and exciting in a way," Suncoast Manager Brook Cross said. "New teams, new faces and it is always exciting to play guys you don't see all the time. At the same time not knowing anything about them going in makes it hard to game plan."
The Chargers enter an interesting scenario in playing in a three-team district. Winning the top seed not only earns a bye and a guaranteed berth to the district championship, but by that process is also ensures a berth in the state regional playoffs. Nothing is a given and Suncoast does not take anything for granted. But there is reason for optimism in entering a district against two teams that did not even post winning records in 2013.
These are unfamiliar foes, but the opportunity for the team's first district title under Cross is certainly a reasonable aspiration.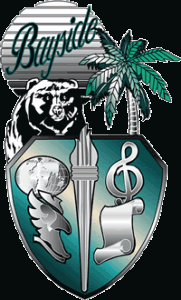 Bayside
Mascot: Bears
2013 Record: 9-17
Manager: Quentin Short
2013 Results: District runners up; Lost in regional quarterfinals
Team strengths: Defense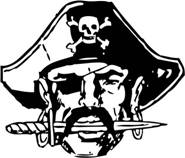 Palm Bay
Mascot: Pirates
2013 Record: 9-15
Manager: Jason Burchfield
2013 Results: Lost in district semifinals
Team strengths: Hitting


Suncoast
2013 Record: 13-10
Manager: Brook Cross
Key Returners: Will Engel, Casey Goldenberg, Jorge Ramos
Newcomers to watch: Alec Guerricabeitia
Team strengths: Veteran Leadership
The underdog story is a rich part of sports history. A player or team that comes out of nowhere to shock the sports world and do something that nobody expected them to do. While we see it in the college and professional ranks frequently, it is found in the high school ranks as well.
Enter the Suncoast Chargers and second year manager Brook Cross.
In just his first year as the Chargers varsity coach last season, Cross led his team to a 13-10 record and a birth in the regional tournament. Cross felt that his team exceeded the expectations of a lot of people going into last year.
"It was one of our better seasons at Suncoast," Cross said. "We finished 13-10 and that included six one-run losses, so that was tough. But I think we overachieved in some people's eyes. I have high expectations going into this year, just like I did last year."
Those six one-run losses meant that while they did lose 10 games, they were in games and stayed competitive, even in defeat. That is something they will hope to reverse this year and be on the winning end of those games with a new look team when they take the field in the spring. Suncoast lost the majority of its core starters off of last year's regional quarterfinal team and with just three returning seniors, Cross will be expecting a lot from his JV call-ups.
"Just like last year, it is going to come down to pitching and defense," Cross said. "We weren't an offensive powerhouse last year and I don't expect us to be this year either. Not that we can't score runs when we need to, but that is not our game plan or identity. It comes down to pitching and defense and we are looking good on both sides."
Despite the majority of the team being new to varsity, they will be at an advantage in that they have played together on the JV level for two to three years already and have built up a team chemistry that most teams don't have when they are re-loading. Another unique component is that before Coach Cross coached the varsity squad he was the coach of the JV team that all these players previously played on. As a result, despite this being their first year on varsity, Cross has seen and coached most of these players for three years already.
"Basically this will be my third year coaching these guys and them all being together so we are all kind of on the same page," said Cross.
The players also know that the fact that they played together at the JV level and are coming up together will help with the adjustment to varsity.
"I think the fact that we have been playing together gives us an advantage," said sophomore catcher Alec Guerricabeitia. "I have been the catcher as I was all JV year and I know almost every single one of the pitchers. I know what they like to throw and when, and so I think that will give us an advantage."
One of the big returners off of last year's team that Cross will be leaning on this year is Will Engel. As one of the top pitchers in the county last year, Engel is one of the three seniors returning from last year. Cross will look to him to step up and be a team leader.
"He was one of the top players in the county last year all the way around," Cross said.
In addition to Engel, Cross will also be looking at returning juniors Casey Goldenberg and Jorge Ramos to step up and help the new players with the adjustment to varsity.
"We are a new team and we need to adjust to the mental part of the game," Goldenberg said. "They all have the skills and just adjusting to the mental part of the game will get us there."