Palm Beach Senior All-Star Game Player & Coach Rosters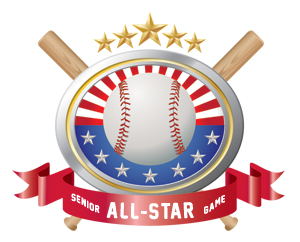 Wednesday, June 6th, 7PM
Miller Park, Delray
Players, Congratulations! If your name is on the list below, you have made the 2018 High School Baseball Network Palm Beach All-Star game! You MUST RSVP to let us know you will be participating in the game by Thursday, May 10th. If you do not RSVP, we will replace your spot with a player from the alternate list.
One mandatory practice will be held Monday, June 4th, at Miller Park, at which, players will receive their jerseys, meet with their fellow all-stars and coaches, and have a photo shoot in their all-star uniform. Practice times will be 4 PM for the Blue team, and 5 PM for the Red team. Players should wear white pants and their team hat for practice.
Also, all players who made the All-Star teams will be honored on the field at Marlins Park on Tuesday, June 12th. Player tickets for the game will be FREE. Parents, friends, and family of players can purchase discounted infield tickets below.
HSBN /Marlins Ceremony Tickets
Click here to RSVP now!
All-Stars

| | | |
| --- | --- | --- |
| MGR | Nick Franco | SAN |
| MGR | Dave Lawler | BER |
| P | Armani Zalez | BER |
| P | Alec Mendez | WEL |
| P | Ryan Lashley | BR |
| P | Connor Dunnam | WEL |
| P | Andrew Garbarini | SJP |
| P | Alex Rao | OA |
| P | Brian Jacobus | JC |
| P | Zach Mendiguren | PV |
| 1B | Angel Diaz | SAN |
| 1B | Brandon Leon | SUN |
| 1B | Kyle Evans | SUN |
| 1B | Peter Holden | VB |
| 2B | Christian Pence | BER |
| SS | A.J. Orrico | SAN |
| SS | Troy Hamilton | AHD |
| SS | Nate Brodsky | SUN |
| 3B | Justin Anglin | SC |
| 3B | Brendan Vasquez | VB |
| 3B | Frank Hernandez | OH |
| C | Zach Mazur | OA |
| C | Jack Virden | SUN |
| OF | MJ Restivo | SAN |
| OF | Justin O'Leary | JC |
| OF | Chris Seymour | PV |
| OF | Bryan Ariza | SC |
| OF | Travis Tritsch | SJP |
All-Stars

| | | |
| --- | --- | --- |
| MGR | Jack Armstrong | BEN |
| MGR | William Harvey | SR |
| MGR | Bobby Stallone | WB |
| P | Nick Adams | RPB |
| P | Nick Lyon | SR |
| P | Hesh Getson | SR |
| P | Darien Rorabeck | TKA |
| P | Sean Walters | WB |
| P | Trevor Hollis | TKA |
| P | Matt Lopes | BEN |
| 1B | Alex Cordero | WB |
| 1B | Evan Peterson | JCS |
| 2B | Tucker Weindorf | PBG |
| 2B | Damian Allione | FH |
| SS | Alex Marrero | PBG |
| SS | Kaeber Rog | TC |
| SS | Julian Corzo | WB |
| C | Nick Toney | RPB |
| 3B | Estevan Richardson | PBG |
| 3B | Dave Rodriguez | RPB |
| 3B | Terrance Williams | TRE |
| OF | Jarred Francis | TKA |
| OF | Jacob Travis | SF |
| OF | Anier Ricardo | FH |
| OF | Miguel Lavin | TC |
| OF | Mitch Hardigan | JUP |
| OF | Sebastian Martinez | TRE |