Seminole Ridge Shocks Wellington, Wins 8A-12 Title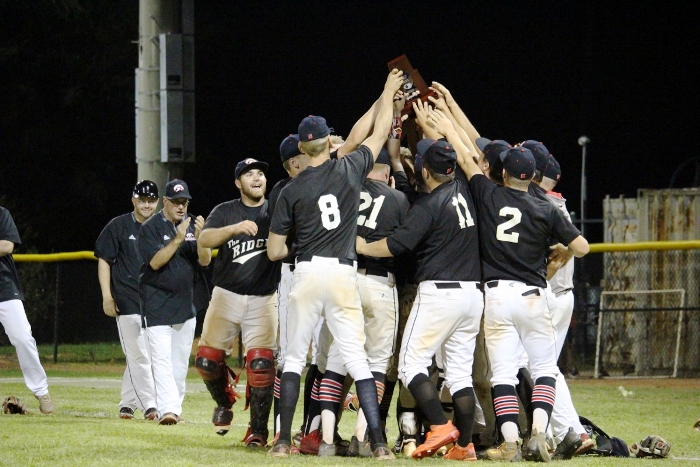 Seminole Ridge came into the 8A-12 championship on Thursday night playing with house money. The Hawks had already advanced to regionals on the heels of their victory over district rival Royal Palm Beach. Their opponent in the title game, Wellington, had not lost a district game all season. So the deck was stacked against Seminole Ridge.
The odds, however, had little to do with what transpired on the field, as the Hawks jumped to an early 4-1 lead, and then held off the Wolverines late, securing a 4-3 win and the district title.
"Our kids battled hard tonight," said Seminole Ridge Manager Trent Pendergast. "Wellington is a great team, and our pitchers were able to band together to hold their offense at bay."
That pitching was one of committee, and began with starter Eric Weiss, who went the first 3.2 innings. Weiss gave up three runs, but was able to navigate a diffuclt Wellington lineup with his 71 pitches.
From there, the Hawks went to Ryan Patterson, who only threw to one batter, but that out was a big one. Withe score sitting at 4-2, Patterson relieved Weiss, and after a wild pitch cut the lead to one, Patterson was able to get Aidan Burr to line out to first, stranding the tying run.
Next in line was Andrew Dutil, who went the final three innings for Ridge, allowing four hits, but striking out three and allowing no runs.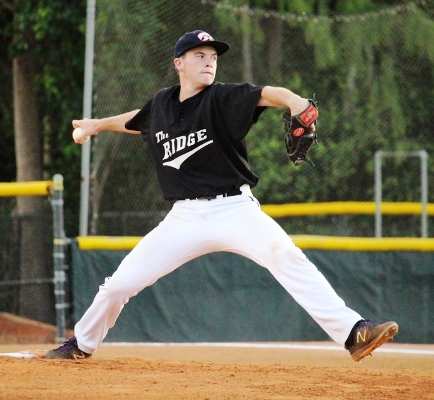 The game was not always in Ridge's favor. Wellington jumped on the board in the fist inning. Lead-off hitter Tyler Bolleter walked to open the game, and advanced to second on Burr's sacrifice bunt. After Alec Mendez was walked intentionally, Dylan Tosto popped out. When Tyler Retzler followed with an RBI single, the Wolverines had a 1-0 lead.
In the second, the Hawks turned the tables. Steel Soberon had a one out walk, followed by an Anthony Angel single. After a wild pitch brought in the tying run, Logan Thomas walked, and Daulton Frank was intentionally walked. Dustin Reville then singled and suddenly the Hawks were up 3-1. They tacked on one more run on a fielder's choice.
The four runs held up, and the win continued the most improbable of seasons for the Hawks. Seminole Ridge was considered one of the favorites to win the district before the season began, but injuries played a part in derailing a regular season in which they went 14-11. Through it all, they persevered, a trait that Pendergast admires.
"Our kids battled through adversity and injuries all year. It's amazing to see our kids come together at the end of the season and win a district title like this."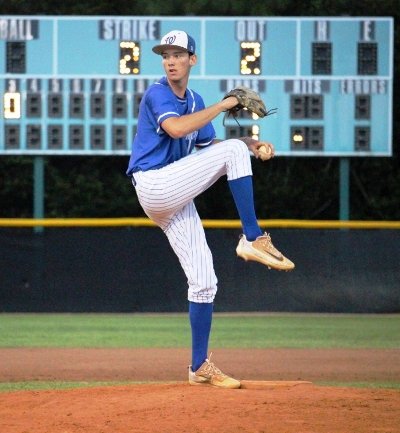 While the Hawks may have been surprised by their sudden success over Wellington, Wolverines Manager Scott Riddle was not.
"Anyone who has seen more than a couple years of high school baseball in our county knows this is exactly the time you don't want to play one of Coach Pendergast's teams. He always does a great job of getting his teams ready for the playoffs."
With the district championship is out of the way, both teams now will turn their attention to a bigger goal, winning a state championship. For Seminole Ridge, that journey will begin at home on Tuesday, against Lakeland.
Wellington will open on the road against district champion George Jenkins, a team that sits at 23-3, and is ranked #2 in HSBN's Tampa Power Rankings. It is a match-up of two teams that have been near the top of the power rankings all year in their respective counties.
"The lesson from tonight's game for us was that one team showed up ready to play, with nothing to lose, and the other played tight," said Riddle. "The good news is we got a stinker out of our system and hopefully my staff and I can do a better job of having them ready for Tuesday."