Jupiter, Palm Beach Central Win & Advance To Rematch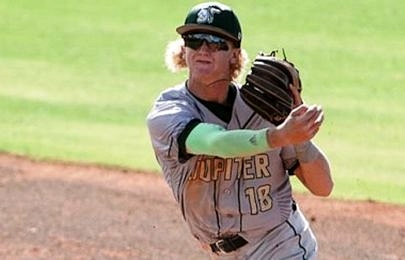 Fans of the Palm Beach Central and Jupiter baseball teams may start carpooling to games together at this point. Following victories in the Class 9A regional quarterfinals on Tuesday, both clubs advanced to face each other for the fourth time this season.
Following three exciting battles already this season, both clubs got the job done on Tuesday to guarantee there would be another. Jupiter walked-off to a 4-3 win over Park Vista, while Palm Beach Central earned a 2-0 shutout over Santaluces. Now the two rivals will face off one final time this year, Tuesday at Jupiter in a 9A regional semifinal.
Jeremy Neff earned the win for the Broncos (18-9), tossing five scoreless innings. The junior left-hander allowed five hits and a walk and struck out four, before turning things over to the bullpen. Krishna Raj tossed a scoreless sixth and Zachary Lampton took over in the seventh, before Collin Kayfus came on to record the final out and preserve the win.
Michael Brooks drove in both runs for Palm Beach Central, as he went 2-for-4 with two RBIs.
The Warriors (14-11) got off to a fast start but were quiet until the very end. Jupiter took a 3-0 lead in the bottom of the first inning, as Robby Stone scored on an error and Peter Cowley followed with a two-RBI single.
Park Vista answered back thanks to an RBI double from Christopher Seymour in the fourth and a run off an error. Seymour then tied things back up with a sac-fly RBI in the top of the seventh that plated Shane Howell.
Jupiter went right to work with its final swings. Michael Robinson singled, advanced on a wild pitch and then raced around third and scored the winning run thanks to an RBI single to center from senior Logan Etherton.