Jupiter Completes Dramatic Comeback To Win 9A-9 Title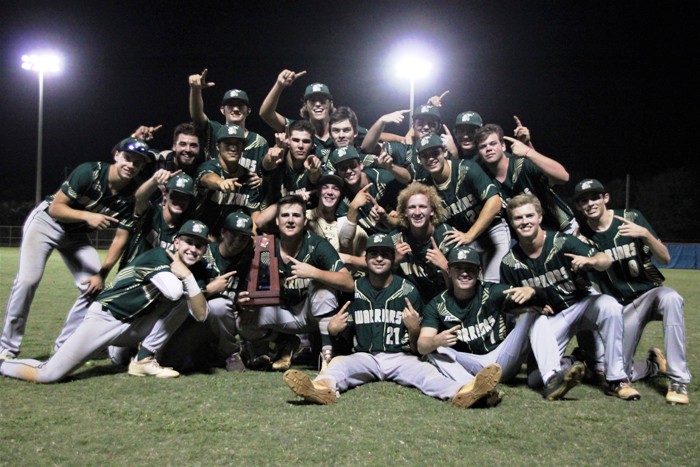 Jupiter is no stranger to playoff baseball, having advanced to the state final four in 9A as recently as last year. That, however, does not change the fact that what happened on Thursday night was magical, even by Warriors standards.
Facing a 4-0 deficit heading to their last at-bat, Jupiter scored four runs in the seventh to tie the game, and then added two more in the ninth inning to complete a dramatic, 6-4 comeback, and securing the 9A-9 championship in the process.
Early on, things didn't look good for the Warriors, as Palm Beach Central put up two runs in the first, a run in the second, and a run in the third. The top seed in the district looked like they were on their way to cruising to a district title.
CJ Kayfus sailed throug the first four innings, allowing only four hits, and no runs. In the fifth he gave way to Zac Lampton, who threw the fifth and sixth, before getting into trouble in the seventh.
The inning began with pinch-hitter Logan Etherton working a lead-off walk. Pete Cowley then was hit by a pitch. Michael Robinson followed with a single, loading the bases with nobody out.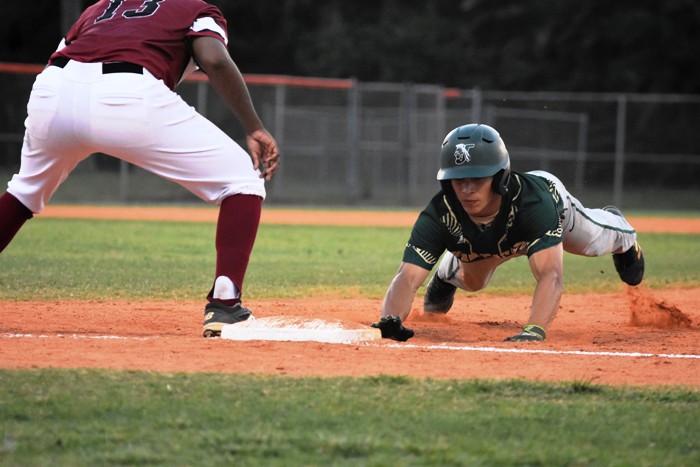 After a strikeout, Peyton Moon walked, bringing in the Warriors first run. Dakota Gaillard then singled, cutting the lead to 4-2. A Robby Stone walk moved Jupiter within one, and when Ricky Clark was hit by a pitch with the bases loaded, the game was suddenly tied.
The teams traded zeroes in the eighth, before the Jupiter offense struck again in the top of the ninth. Stone led off with a walk, and after a failed sacrifice, Clark tripled , scoring Stone, and giving the Warriors the lead. Chuck Fishbaugh then gave Jupiter some insurance with an RBI base hit.
With the score 6-4, Fishbaugh, who had entered the game in the seventh, closed out the district title with an uneventful bottom of the ninth.
With the win, Jupiter put themselves in a position to host a regional quarterfinal Tuesday against Park Vista. The two teams played back in late March at Jupiter, with the Cobras winning 5-4.
Palm Beach Central will go on the road to face 9A-10 champion Santaluces. The two teams did not face each other during the regular season.