Richman Helps West Boca Break Two-Game Losing Streak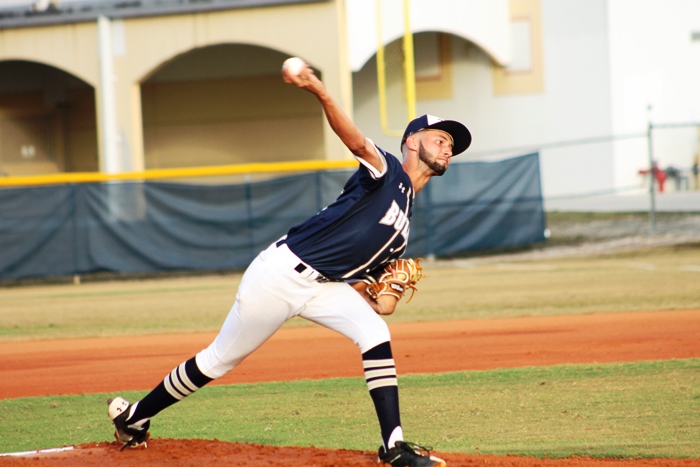 So how does a team that has lost two straight games, and five of their last six, break a losing streak? For West Boca, the answer was simple. Turn the ball over to a senior pitcher who had thrown eight innings so far in 2018.
Jason Richman stole the show on Wednesday night, throwing a complete game, while scattering six hits, and giving up only one earned run in a 6-2 Bulls victory.
"He did a good job for us tonight," said Bulls Manager Bobby Stallone. "We weren't planning on him throwing a complete game, but then he kept going out and doing the job, so we decided to let him finish it."
The win puts an end to a tough stretch for West Boca in which they struggled to score runs. They had been outscored 24-8 in their last five losses.
In this one, however, the offense was able to wake up, scoring runs in each of the first five innings.
"We had been talking about how we were taking too many good fastballs early in the county lately," said West Boca's Alex Cordero. "This last week, our focus has been on being aggressive again early in the count."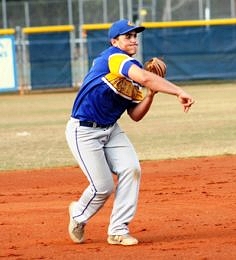 It was Cardinal Newman, who has had their share of struggles this season as well, who got on the board first. Carlo Schiappa led off the game with a single, moved to second on a wild pitch, and adnavced to third on a passed ball. Schiappa then scored on a fielder's choice.
From there, the Bulls took control of the game, tying the game in the first when Jackson Wells scored on an error. West Boca then scored twice in the second, and once each in the third, fourth, and fifth.
The Bulls were aided by a pair of Cordero doubles that could have been outs. The two fly balls were both lost in the twilight by Newman players, something Stallone said doesn't happen very often.
"You would think that is a home field advantage, but it really doesn't happen often," said Stallone. "I guess just today the way the lighting was, it was causing some trouble out there."
What also was causing trouble for the Crusaders was the Bulls aggression on the base-paths. Wells, Julian Corzo, Robbie Stallone, and Nick Cherneco all had stolen bases in the game.
"We kind of watch what is going on each game, and find where we can attack," said Stallone. "We felt like we could have some success running today, so we were playing aggressively, and it paid off."
In the meantime, the Crusaders did not go quietly into the night. Newman's offense, which has struggled to produce runs all season, had their opportunities in this one. In the first they left two runners on base. Then, they left six batter on in the final three frames.
"That's been happening all year," said Newman Manager Pudge Poston. "We had our chances, and each time we would get a ground out, or a fielder'c choice to end innings. We just couldn't get that big hit to drive in runs."
As for what is next for these two teams, the Bulls will be heading out for a four game road trip that will take them to Boynton Beach, Highlands Christian, crosstown to Boca, and then to Atlantic. The games all appear winnable for West Boca.
"We just want to continue to play good baseball, and improve, and we will take our shot at the end when the playoffs come around," said Richman.
Cardinal Newman heads towards a stretch of two district games, versus American Heritage and Oxbridge. Both games are on the road.
"First, we have to continue to try and do the right things to execute," said Poston. "Then, we will see where we are at when the tournament starts at the end."