Park Vista Walks Off Boca In District Opener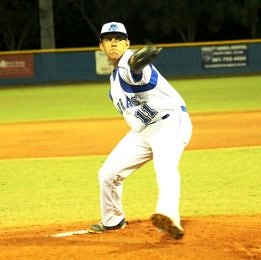 When Park Vista started their season 1-2 in the seasons opening week, many wondered whether this was the year the Cobras would finally fall from their perch atop 9A-10. On Thursday night, Park Vista reminded everyone that they were still the team to beat in the district with a 4-3 walk-off win over rival Boca.
"Of course this was a big win for us," said Cobras Manager Larry Greenstein. "We started slow, but we showed tonight that these guys will stick together even when things aren't going great. I've coached a lot of teams that didn't have that type of togetherness."
The resolve Greenstein was speaking off was overcoming a 3-2 deficit in which his Cobra team left several men on base and made some key defensive mistakes.
The team, however, fought through the tough innings, and was able to rally for the district win when Luis Inoa hit a single in the seventh, scoring Matt Paulo, and giving Park Vista the walk-off win.
"I let him get ahead of me in the count," said Inoa of his game-winning hit. "But then I thought, I just have to shorten up and put the ball in play. The pitch before he threw my a slider and I kind of pulled off, so I knew he was going to come back with another slider, and I was able to get a piece of it and it fell in."
Before the seventh, the teams had both shown resolve, with neither team fully seizing their offensive opportunities.
Park Vista jumped on top in the first when Nolan Schanuel hit a one-out double, moved to third on a wild pitch, and then scored on a Chris Seymour bloop single.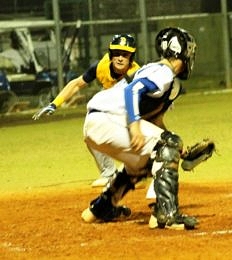 Schanuel added two other hits for the Cobras in the game.
"I had been struggling early, but tonight I saw the ball much better," he said. "This was a big win for us, because district wins are always important, and we had to fight for this one."
Boca did all their damage at the plate in the third and fourth innings, using an aggressive base-running approach to apply pressure to the Cobras defense.
In the third, Ryan Recio hit a two out single, and advanced to second on a wild pitch. Brendan Hughes then had an infield single, and Recio came all the way around from second to score the tying run.
Park Vista regained the lead in their half of the third, but Boca answered immediately in the fourth, scoring two runs and taking a 3-2 lead.
"We have a team that has some speed," said Boca Manager Alex pepe. "So when we got on base we knew we were going to push the issue and be aggressive."
Meanwhile, Greenstein knew the speed was affecting his team.
"When they had runners on they played very aggressively," he said. "We knew they had some speed, and we had to make an adjustment, not only with the speed, but with their approaches at the plate. They are coached well, and had a good approach of going the other way throughout the game."
Defensively, Greenstein and his staff made the defensive adjustments, and starting pitcher Brendan Bell was able to hold down the Bobcats offense until the Cobras were able to tie the game up in the fifth.
Form there, Bell turned the ball over to Brendan Medoro, who held Boca scoreless in two innings of work.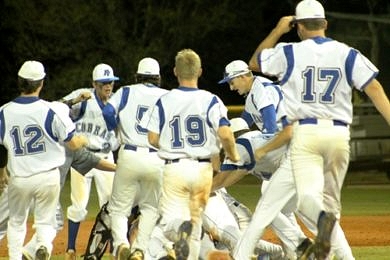 "Brendan threw a great game I thought," said Greenstein. "The runs allowed were not an indication of how well he pitched. And then Medoro worked two perfect innings. You can't ask for much more than that."
The game is one many fans have come to expect from the district rivals, and both coaches know there is still a long way to go in this season.
"We won tonight, but this is going to be a tough district to win," said Greenstein. "Not only Boca, but we have Santaluces who is playing really well and is well-coached, so it's going to be a battle all season long."
Pepe agreed.
"We lost tonight, but I was proud of how the kids played," he said. "Both teams played well, and tonight they came up on the winning end. It is still a long season, and we are just getting started. I am ok with where we are at right now."