Get To Know: Olympic Heights Manager Casey Beck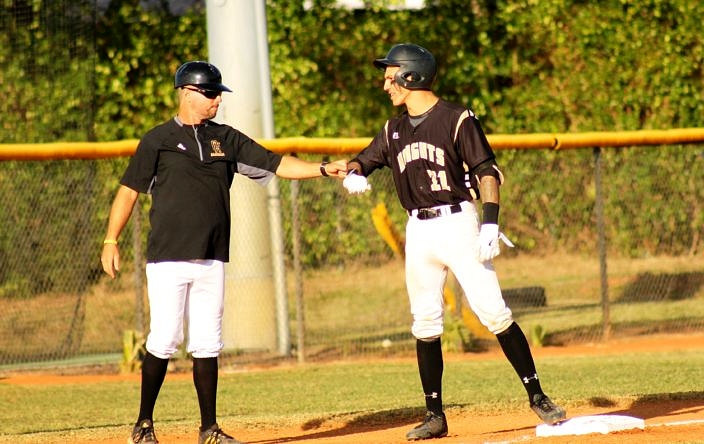 Casey Beck has become a mainstay in the Olympic Heights dugout over the past few years. Let's get to know the Lions manager…
Name: Casey Beck
Team: Olympic Heights Lions
Favorite Movie: Unforgiven / Goodfellas (Tie)
Favorite Baseball Team: Baltimore Orioles
Favorite Food: Arepas!
Favorite Genre of Music: Rap / R & B
Outside of baseball, my hobbies are: Sailing, Playing Golf
Something people would be surprised I enjoy: Singing Karaoke
Best feeling baseball ever gave me: Beating our rival at West Boca on their senior night my rookie year as manager at Olympic Heights three years ago, when nobody gave us a chance to win the game.
Worst feeling baseball ever gave me: When I had a tryout for the Low A Myrtle Beach Pelicans in 2006, and the coaches telling me to find another job. Ha!
Biggest mistake I have made as a coach: Expecting to have the same success right away at Olympic Heights that I did back in Myrtle Beach.
I'll retire when: My wife finally says enough is enough!