Dwyer Ends On Wrong Side Of 2-1 State Semifinal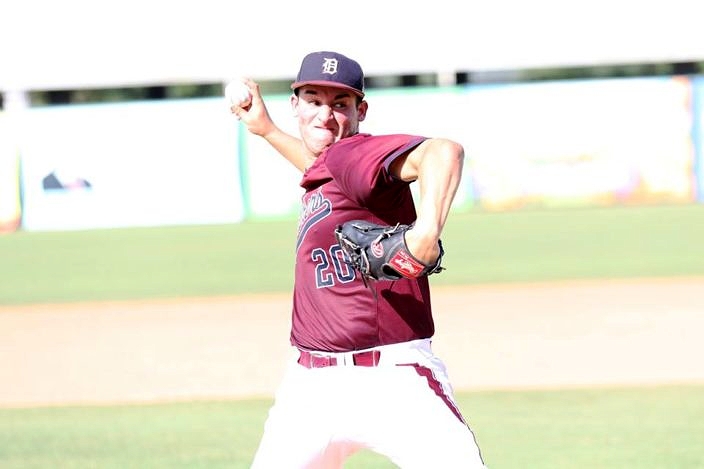 Photo Gallery
No Dwyer team before it had ever reached this point in the season, but that fact did little to ease the pain of defeat on Wednesday. Playing in its first state semifinal in program history, Dwyer lost the lead late and dropped a 2-1 decision to Jacksonville Nease in a 7A state semifinal at Hammond Stadium in Fort Myers. While Nease advances into Thursday's 7A title game, Dwyer sees the year come to an end just one game away from accomplishing the ultimate goal.
After battling through Dwyer scoring threats in the fourth and fifth inning, Nease went ahead with the deciding run in the top of the sixth. Kyle Huber laced a triple deep to left field to start the frame, and then scored thanks to a sac-fly RBI from Collin Garner.
"Obviously when you lose a game like that when you have made it this far, it is heart-breaking," Dwyer manager Frank Torre said. "We have played really good baseball for a couple of months straight and today we just didn't play our best. I take responsibility for that as a coach. We just didn't have enough quality at-bats to execute when we had some chances. It's unfortunate that these guys have worked so hard and achieved so much to be the first team to go to states in Dwyer's 26-year history. It was pretty special, but now we are disappointed."
Nease grabbed the lead with its first swings in the top of the first inning. Jason Sowden worked a lead-off walk, stole second and scored thanks to an RBI double down the third base line off the bat of Huber.
Dwyer then had its first swings interrupted by a 50-minute delay due to lightning strikes in the area. After play resumed, it answered back in the bottom of the third to tie things back up. Max Howard singled on a bouncer up the middle, stole second and scored when Dylan Arcadipane lined an RBI single into shallow left field. A passed ball allowed Arcadipane to advance to second, but he was stranded when Nease starter Eric Linder recorded a swinging strikeout to end the threat.
Linder and Dwyer starter Justin Allintoff locked into a pitcher's duel. Linder picked up the victory with six strong innings in which he allowed an unearned run on four hits, striking out six without issuing any walks. Meanwhile, Allintoff went the distance for Dwyer, finishing with nine strikeouts while allowing just three hits and two walks.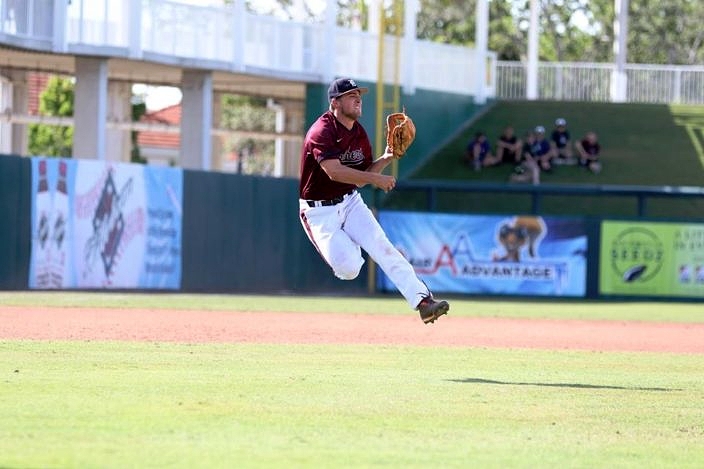 Afterwards Allintoff had no interest in any of his personal statistics or accomplishments.
"We didn't win the game," Allintoff said. "So, at the end of the day, how many strikeouts I had, balls, strikes, hits, none of it matters. What matters is scoring runs, and it wasn't in our favor today. There is really nothing else that matters if we didn't win the game."
When the current group of seniors came in as freshmen, Torre and the coaching staff knew they had something special with them. Over the past four years the group has gotten better together because that group worked so hard to develop and improve with the goal of reaching the point the team found itself on Wednesday afternoon.
"I'm so proud of them and all that they have accomplished," Torre said. "We won more games this year then Dwyer ever won, playing a great schedule, and this group deserves the credit for putting Dwyer baseball on the national map and not just locally. I'm thankful to have had all these seniors for the last four years. It was just a pleasure to coach this group, and they were just a joy to be around as both players and as people."
The future of the program and what it may accomplish in the years ahead is still unwritten. But the final chapter is now written for the most accomplished senior class in program history, and it is up to the guys coming up behind them to pick up the baton and move forward to reach that last major goal.
"It's an unbelievable experience just to have the opportunity to come down here and play for the title," senior Shane Roberts said. "We worked hard as a team and a family, we grew up together and we worked hard every day for this. But coming up short in this really made us feel disappointment."